Review of Hibrida Coffee Blang Peuria
enjoying coffee is a lifestyle that is difficult to release from the lives of modern society lately. The number of coffee lovers is increasing from time to time. Even various types of flavors from this distinctive scented drink are increasingly sought after to the end of the world.
But who would have thought, to get the original taste, how to mix and drink coffee should not be done carelessly. The owner of Kedai Hibrida Kopi said, in order to get an original taste character, coffee must be brewed with a simple special technique. Even everyone can do it.
"If we want to brew the correct coffee, the comparison is with water 1:10, the purpose of the comparison is a coffee spoon brewed with 10 tablespoons of water.
With this brewing composition, according to the coffee shop owner the distinctive aroma and taste of the coffee you drink will be felt. For example, coffee from central Aceh, gayo lues, will definitely be a unique terrace, because there is a taste of tobacco in it.
Likewise with coffee from different places, it must also have an unequal taste. In addition to brewing methods, how to drink coffee must also be done appropriately. "How to drink good coffee is similar. Indeed it will look impolite because it will cause a sound, but yes that is the best way, "
He said, if coffee is drunk like drinking ordinary water, then the taste will not be felt. As for sipping, it is intended to position the coffee to be in the right tongue. Sipping, coffee will be directly on the middle tongue.
"So not to the front of the tongue. If you drink it from the origin, surely the first taste is the bitter taste of the coffee first, he also suggested not to drink coffee using sugar. As for sugar, it is better to replace it with milk.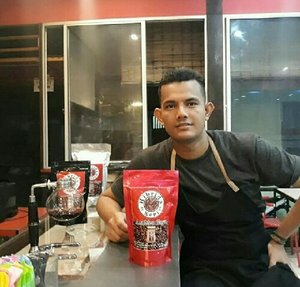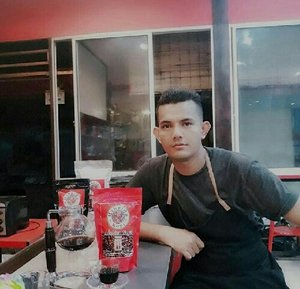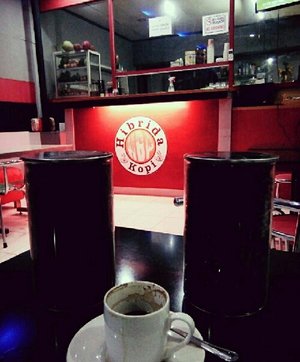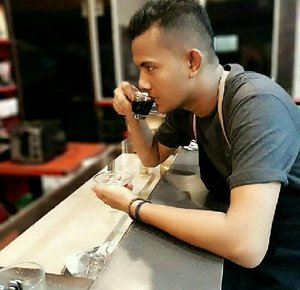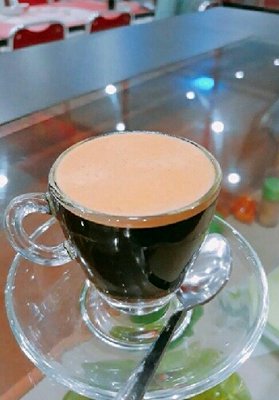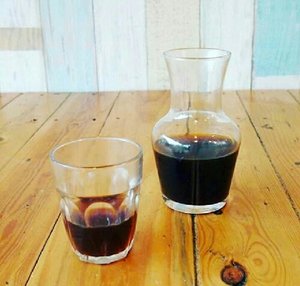 ---
| Restaurant Name | Hibrida Coffee Blang Peuria |
| --- | --- |
| Address | JL Medan – Banda Aceh, Blang Pria Geudong, Samudra, Aceh Utara, Blang Peuria, Lhokseumawe, Kabupaten Aceh Utara, Aceh 24374, Indonesia |
| Location | 5.1163027, 97.2042908 |
| Type of Food | Cafe |
| Occasion | Dinner |
| Time of Day | Evening |
| Price Range | |
| Rating | 5 |
Love food?
Check out the weekly #steemfoodtours Challenge on Steemit by @jeffjagoe

Get Let's Eat from the Play Store