This weekend we popped past La Manna Cafe at Essendon Fields to try their famous food as La Manna has a reputation of fresh food (supermarket) and their cafe is allegedly just as good.
we all opted for bacon and eggs on toast and washed it down with a nice cup of brew, Tahlia even had her own babychino.
however from their website they state the most popular dish is our Smashed Avocado. Perfectly poached eggs with thyme buttered mushrooms, fetta, smashed avocado and fresh basil, served on toasted pane di casa bread.
the venue is packed and hard to find seating which is a testament to their fresh food.
Was one of the best breakfasts we've had in a while and the coffee was great!
we even got Tahlia an Ice Cream for $1.50 for dessert, rainbow or course!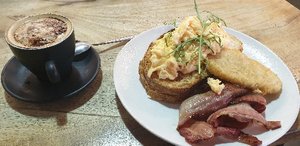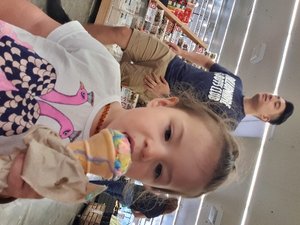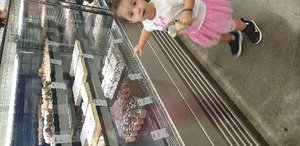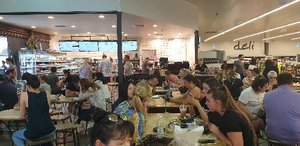 ---
| Restaurant Name | la manna cafe |
| --- | --- |
| Address | 10 English Street Essendon Fields VIC, Australia |
| Location | -37.7259131, 144.8939253 |
| Type of Food | Cafe |
| Occasion | Brunch |
| Time of Day | Daytime |
| Price Range | Medium |
| Rating | 4 |
Love food?
Check out the weekly #steemfoodtours Challenge on Steemit by @jeffjagoe

Get Let's Eat from the Play Store