LetItPlay Team Participated in the International Conference Blockchain Leadership Summit!
On March 9, 2018 LetItPlay team took part in the international summit named Blockchain Leadership Summit which was held at the Dolder Grand Hotel in Zurich.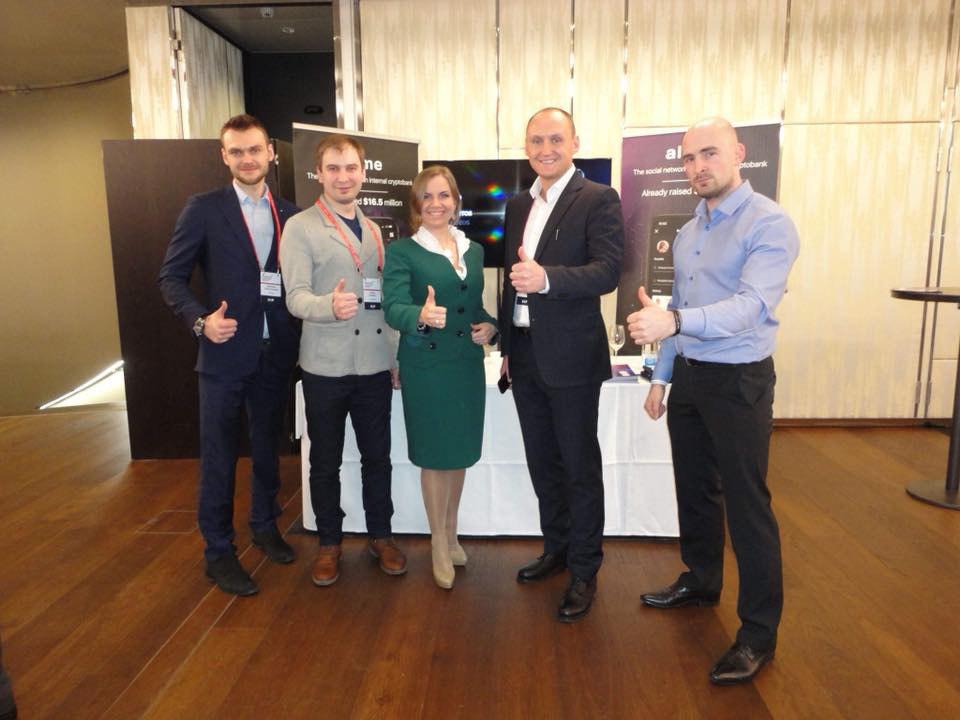 This event was organized by the global community Innmind in partnership with the Kickico company. It united a lot of blockchain industry representatives from the different corners of the Earth: Switzerland, Liechtenstein, Russia, Kazakhstan, Denmark, countries of the Northern and Southern America.
LetItPlay team participated in a number of successful ICOs' practical workshops, plenary discussions on crypto industry regulation and development, and multiple meetings with mass media, investors, consulting companies, and representatives of different communities. But the most interesting part was behind the scenes.
Andrej Durakov, LetItPlay founder, successed in presenting our project to numerous representatives of the investment sphere and got lots of positive feedback from them. Among those who were deeply interested are such persons as Maya Zotova-Hess, Head of DEEX Crypto Fund, and Benjamin Buergi, a representative of Financial Market Authority of Liechtenstein (FMA).
Maya turned out to be a pretty eccentric lady, but a highly qualified expert. It took founders seven (7!) attempts to answer all the questions and objections of the Crypto Diva. And finally Maya couldn't stay indifferent: after the detailed discussion on LetItPlay economics she evaluated the project potential and told us (on a note) about her own vision of the project future development.
Benjamin Buergi, in his turn, described to us all the advantages of registering the project in Liechtenstein and informed us it will positively influence the future development of LetItPlay. So it's possible that the legal registration of the project will proceed there and not in Switzerland. We'll think it over.
LetItPlay team also had a conversation with Kevin van der Veer. In fact, he is one of blockchain fathers who knows practically everything about his brainchild. Also Kevin is a co-founder at Dutch Blockchain Network, the large crypto community situated in Holland. We exchanged our opinions on smart contracts safety and performing a comprehensive audit for LetItPlay future users' protection. Thanks to Kevin, he marked for us the high importance of auditing safety of EOS-based smart contracts.
The evening came to its closing with a gala dinner and a charity auction. This was a pleasant chance to have a less formal talk with speakers and express our personal gratitude to the Prince of Liechtenstein for his participation in this event.
The welcoming atmosphere and tremendous amounts of positive feedback on our project left LetItPlay team full of only the best impressions.
From March, 1 LetItPlay project has started the period of a closed token sale which ends on March 31, 2018.
If you want to be in the Whitelist of investors and buy Play tokens with significant bonuses it's the high time to register on our official website and fill in the required personal info. Only 15 days are left till the end of March!
Contact us at [email protected] and we will help you in creating your own layer of the Internet!
Official website of the LetItPlay project – letitplay.io
Our English community groups:
t.me/letitplay_io – Telegram
facebook.com/letitplayio – Facebook
steemit.com/@letitplay – Steemit
medium.com/letitplay– Medium
twitter.com/letitplay_io – Twitter
reddit.com/user/letitplay_io - Reddit
bitcointalk.org - BitCoinTalk
Our Russian community groups:
vk.com/letitplay_io – VK
golos.io/@letitplay – Golos
t.me/letitplay_ru – Telegram