Our team is glad to announce updated tokensale schedule.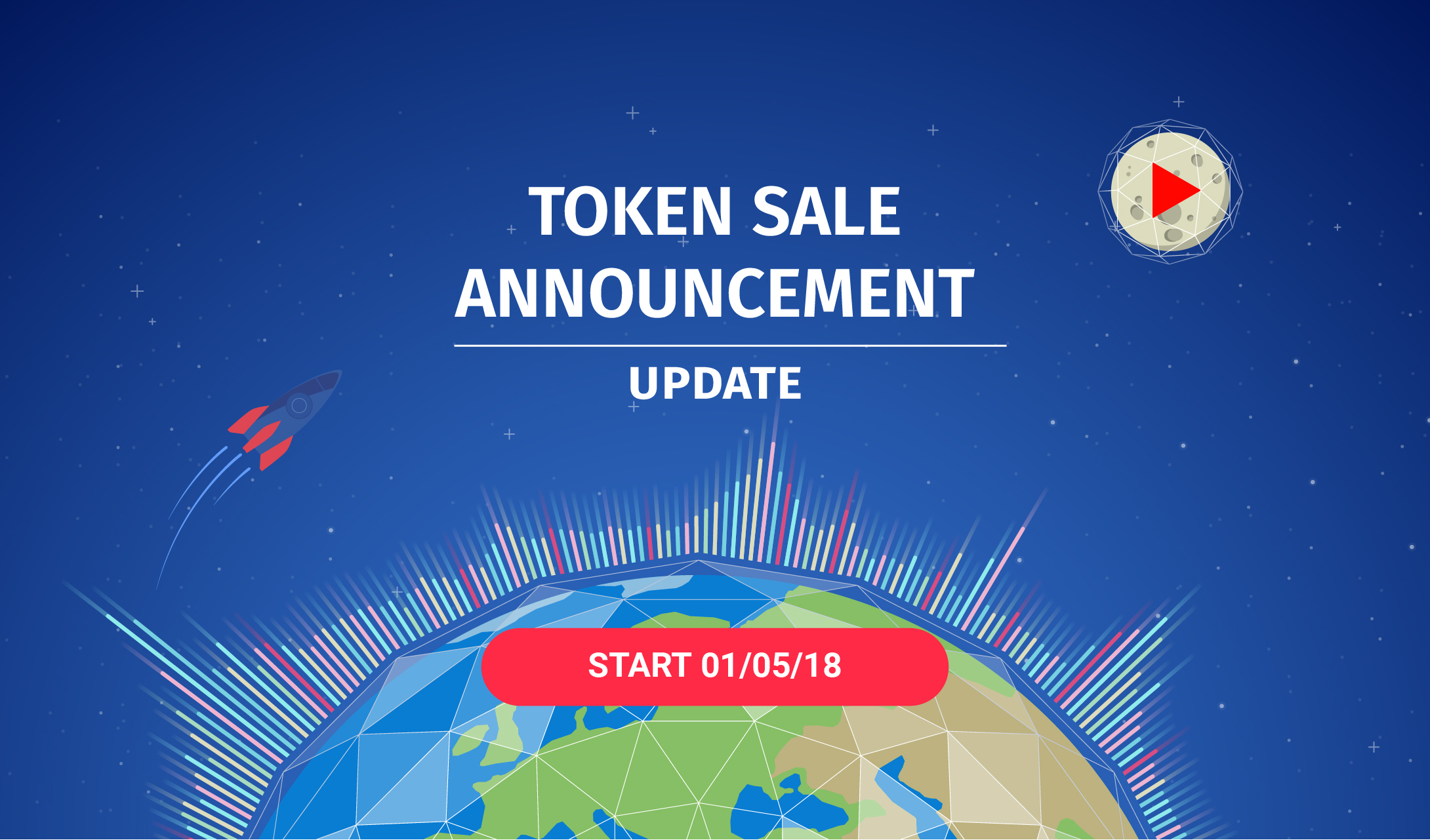 We started our tokensale preparation in mid-fall of 2017. Since then we have done a lot of work to prepare our upcoming tokensale. But we were also working on our product, taking part in meetups and blockchain events, communicating a lot with our community, investors, and partners.
Besides that, EOS – our target blockchain technology has taken large strides towards its final release in July 2018. And after a number of successful experiments with EOS testnet we have finally approved our initial decision to build LetItPlay on EOS.
All this gave us a better understanding of how many, when and what resources do we need to successfully develop and promote LetItPlay ecosystem.
As a result, we decided to hold the tokensale in two stages.
The first tokensale stage will start on the 1st of May and continue for 45 days. It will be held on wings.ai platform with a 10000 ETH HardCap. This amount of resources will be enough to continue development of our applications and enable us to move all the infrastructure to blockchain right after EOS mainnet will be launched.

After the end of the first tokensale stage, we will list ERC20 PLAY tokens on exchanges and launch the marketplace for Content providers to give them an opportunity to pay with PLAY tokens for audio production services. So Content Providers will be able to create audio versions of their sites and blogs.

The second tokensale stage will be held in the fall of 2018 when our applications will be moved to blockchain and advanced attention economy will be launched.

On the second stage, we will sell PLAY tokens for EOS only. It is a pretty uncommon decision for most blockchain projects. But for LetItPlay accepting EOS only is logical because EOS blockchain is a target technology for us. And we are going to use EOS tokens to get access to resources from the EOS main network. These resources will be important for us to sustain our ecosystem growth.
Dividing tokensale into two stages will allow us to finance every step of our project accordingly to ensure balanced ecosystem development.
Since our EOS development has been giving very promising results we have a special surprise for EOS holders. We will have an airdrop of 1% of PLAY Tokens among all EOS token owners, who will register on our site during the first stage of tokensale.
Contact us at [email protected] and we will help you in creating your own layer of the Internet!
Official website of the LetItPlay project – letitplay.io
Our English community groups:
t.me/letitplay_io – Telegram
facebook.com/letitplayio – Facebook
steemit.com/@letitplay – Steemit
medium.com/letitplay– Medium
twitter.com/letitplay_io – Twitter
Our Russian community groups:
vk.com/letitplay_io – VK
golos.io/@letitplay – Golos
t.me/letitplay_ru – Telegram