Great news – we've launched a bounty campaign.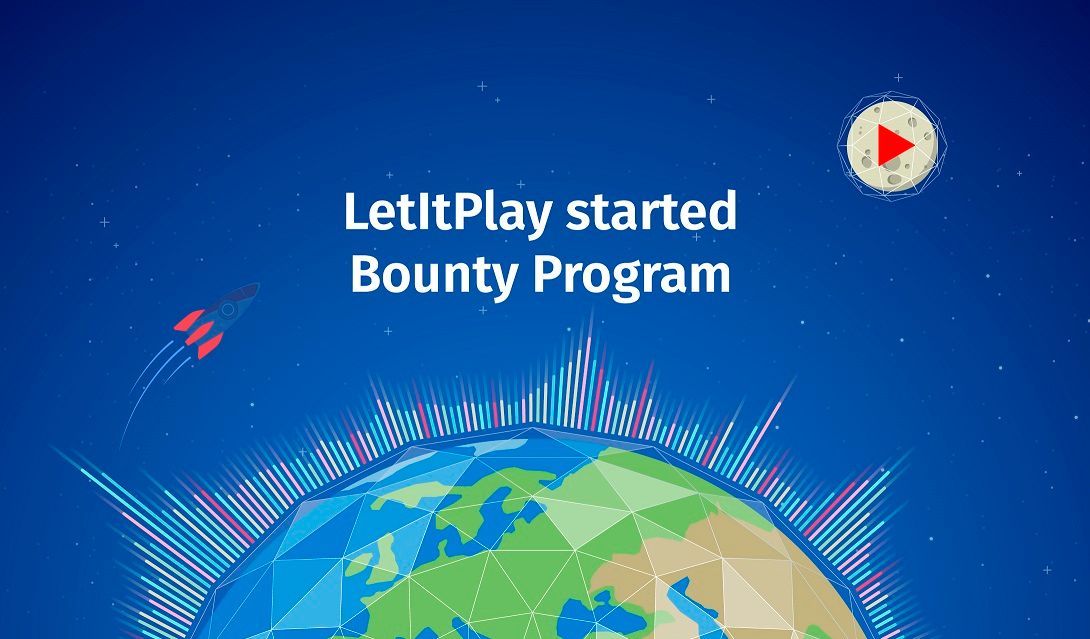 You don't know what is it? It's a campaign for anyone who want to help our project. By taking part in it, you not just support LetItPlay, but could also earn PLAY tokens.
There are 10 000 000 of them reserved for this.
If you are an active participant of the Bitcointalk forum , for example, then you can do this:
Apply for the campaign HERE;
Join our official Telegram group;
Add the LetItPlay signature campaign BBCode matching your account rank to the Signature field of your Bitcointalk profile (and avatar+personal text if eligible);
Keep the signature (as well as the avatar and the personal text if you picked them as well) till the end of campaign and be an active member/ regular contributor.
You think that's all? Not even close. Our bounty campaign will affect all the major social network: Twitter, Facebook, Youtube, Steemit, Telegram and even Reddit. Read the full terms here.
Register and help us build an audio future of the internet whith us.
Official website of the LetItPlay project – letitplay.io
Our English community groups:
t.me/letitplay_io – Telegram
facebook.com/letitplayio – Facebook (temporarily unavailable)
steemit.com/@letitplay – Steemit
medium.com/letitplay– Medium
twitter.com/letitplay_io – Twitter
bitcointalk.org/index.php?topic=3140643.0 – Bitcointalk announcement
Our Russian community groups:
vk.com/letitplay_io – VK
golos.io/@letitplay – Golos
t.me/letitplay_ru – Telegram