Benny and Murph Adventure: Blast Off!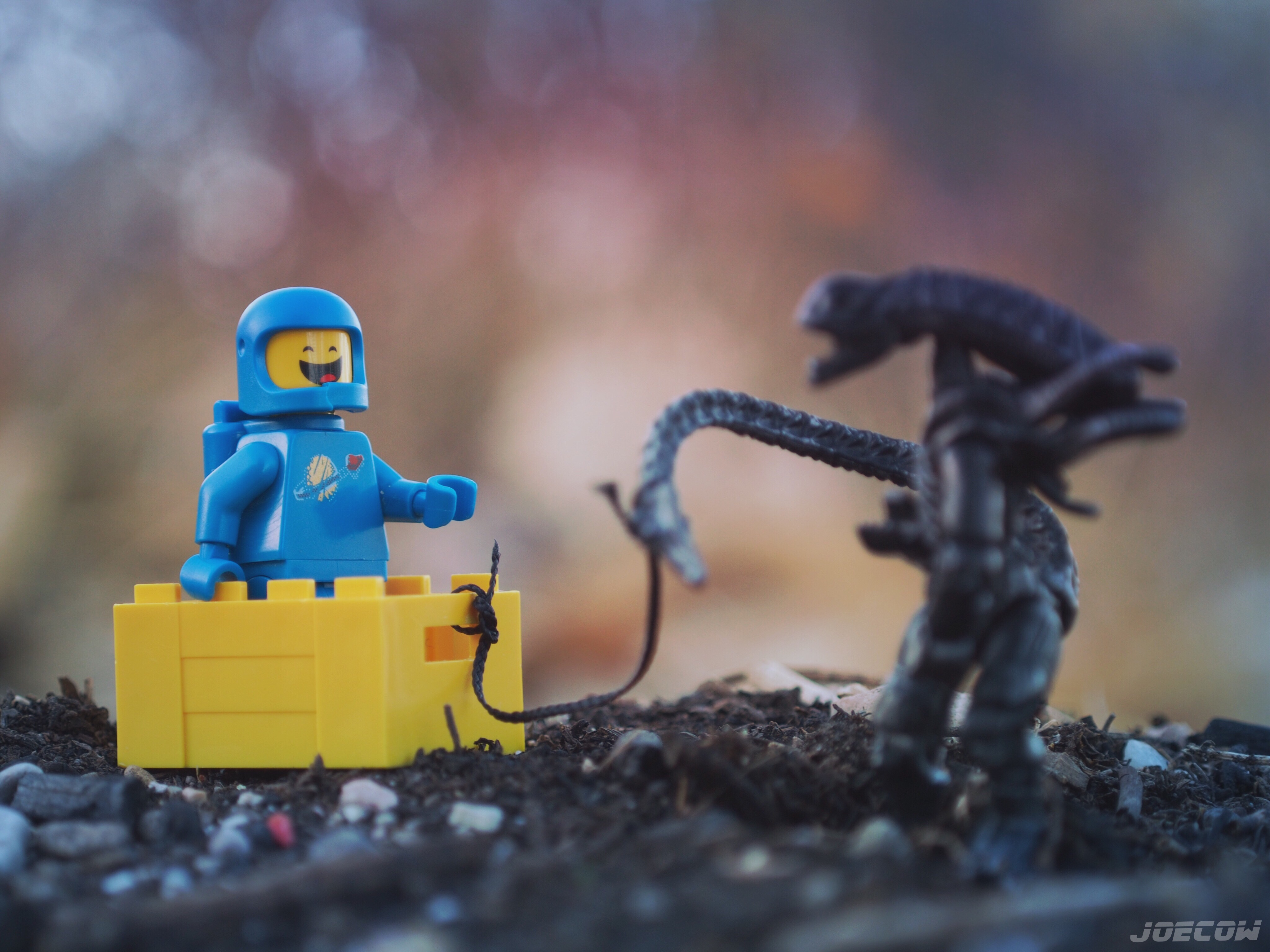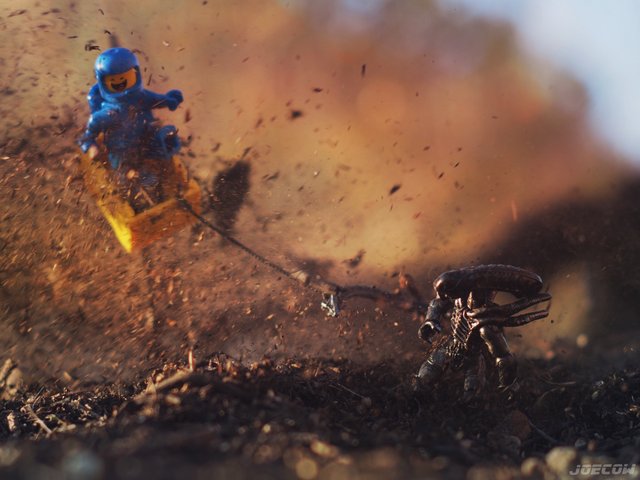 Benny is always wanting to build a spaceship. I wanted to capture the fun that a child has with something as mundane as a box being a spaceship.
I had found these megabloks Construx Xenomorphs and just wanted to make it more friendly so I named it "Murph" the Xenomorph. I stole the name Murph from one of my favorite movies: Interstellar
I used a twig to prop up Benny and his crateship and then flicked in debris at the right moment.
Hope you enjoy my Lego Photography.
Always more to come.