It seems like it was just yesterday that I first dropped by D6 Sentul to pay the LEDGIT team a visit. At that time, they've yet to even have an office of their own. In just a matter of a few weeks, I find myself at the grand opening of their spanking new headquarters in Kuala Lumpur, Malaysia.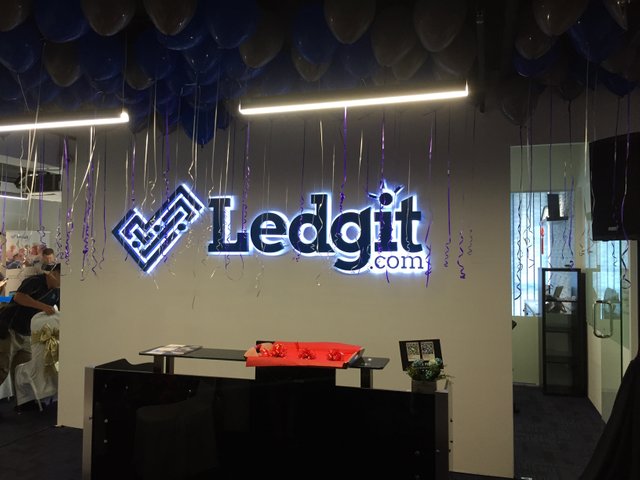 Once I reached I couldn't help but notice certain 'traditions' associated with a grand opening ceremony. I'm sure you would have spotted those ribbons and scissors. More on that later. ;)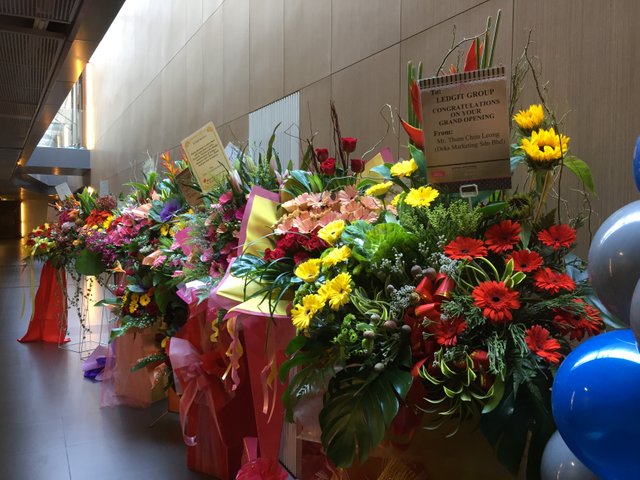 Here we have a row of congratulatory flower bouquets if that's what you can call it. I have to make a mention, when I first visited Indonesia, the people over there really know how to congratulate others. When driving around the city, you can spot rows and rows of 'flower signboards', and mind you, they are HUGE!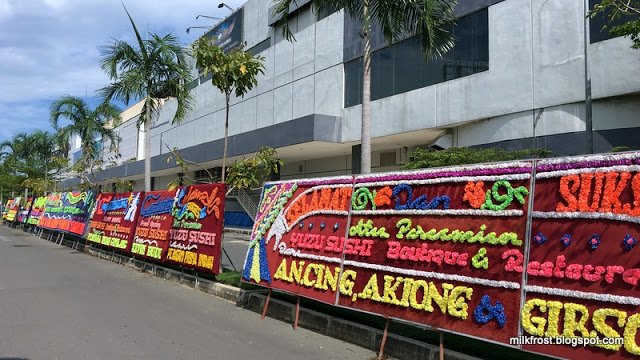 Image Source
I just had to search the internet and find an image. They really know how to congratulate!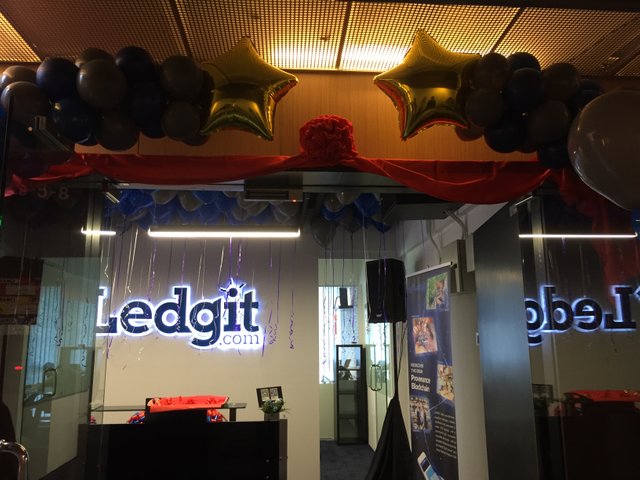 Alright now, without sidetracking too much, I couldn't help but notice the red ribbon hanging above the main entrance of the office. Now THIS, dates all the way back to ancient China, 5,000 - 7,000 years ago! People back then hung red cloth on their front door because they believed that red is a symobl of good luck. The red cloth would then prevent evil spirits from entering and instead usher in good fortune. Talk about tradition!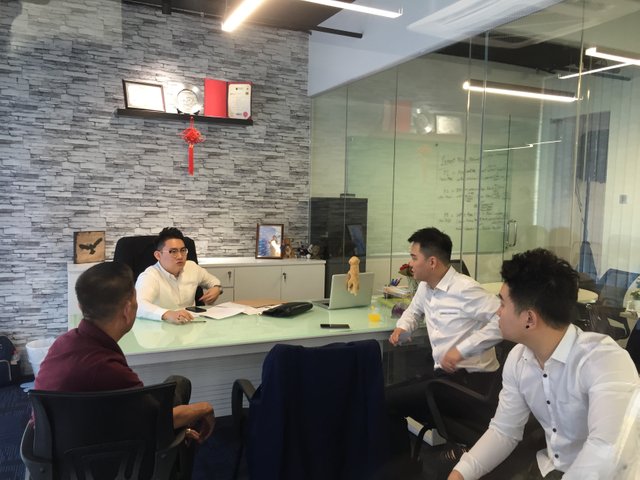 Here's the team getting ready and being briefed by none other than CEO - Ivan Ku. The place was filling up fast with people streaming in and before long, it was showtime.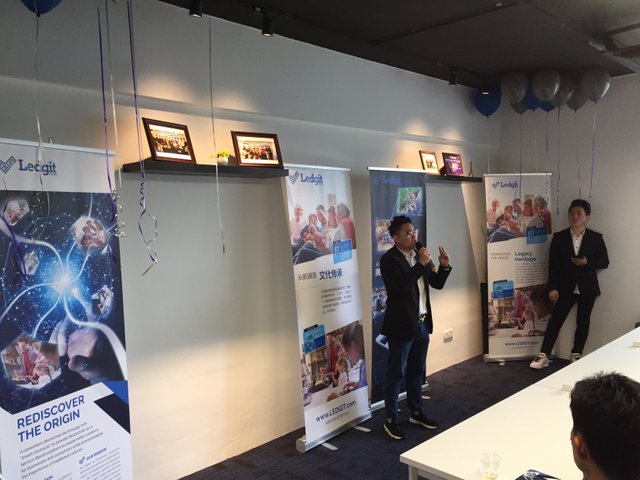 After a short introduction by the emcees in both English and Chinese, we finally got to hear a few words from the CEO. Here he's gesturing with two of his fingers, which I'd assume it was the 2 good news that he shared on that day. Firstly, the app is live and available for all android users. Secondly, which I think is the biggest news to date - LEDGIT is officially listed! I mean, they are legit man (pun intended, definitely)!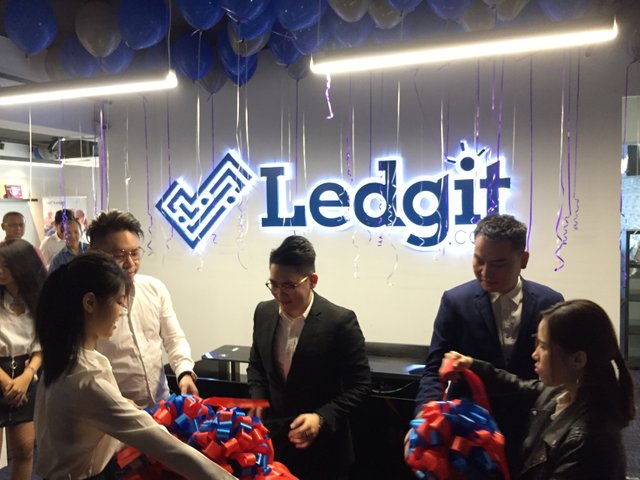 What's an opening ceremony without some ribbon cutting right? It got me wondering, why this tradition - the giant scissors and extra wide ribbons? Did a little bit of digging, and to simply put - imagine cutting a ribbon before unwrapping a nicely packaged gift. That's about it. Of course, you can read up a bit more about when and where it started here.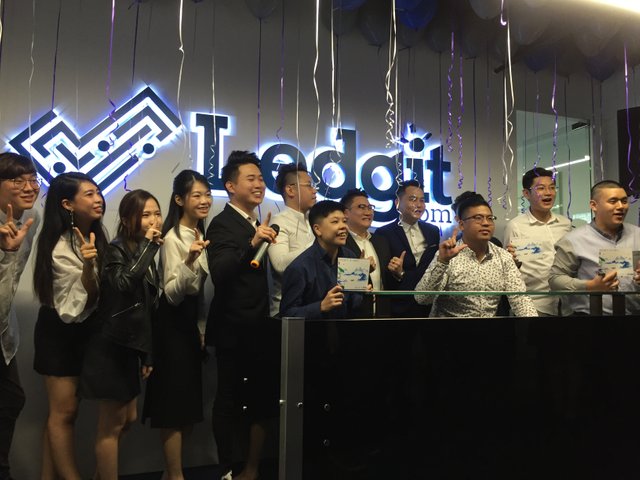 Here's a group photo of the team with their 'L' pose.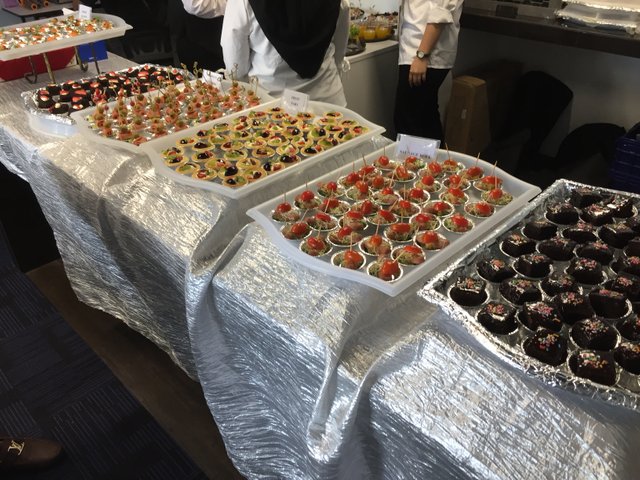 Now let's not forget why I was actually there. Free food! :p