So I have started journaling for the new year and wanted a leather cover. After searching around I found the Midori traveler's notebook and thought it was a perfect style for me.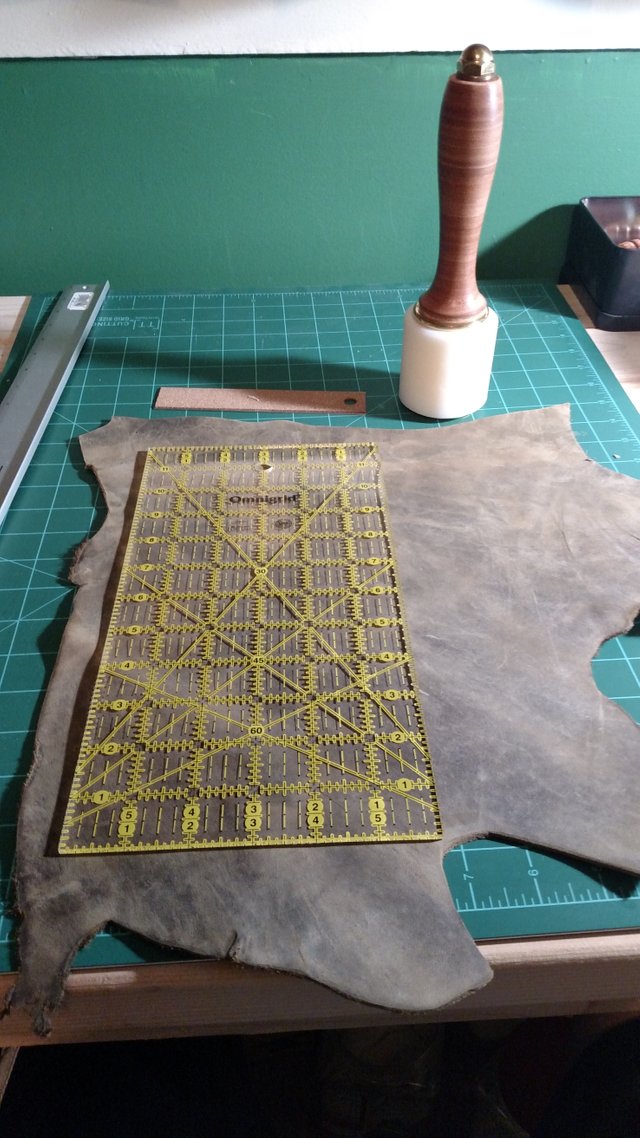 Here is the start with a piece of oil tan. (Also featuring the nice Barry King Maul I received over the holiday, love it.)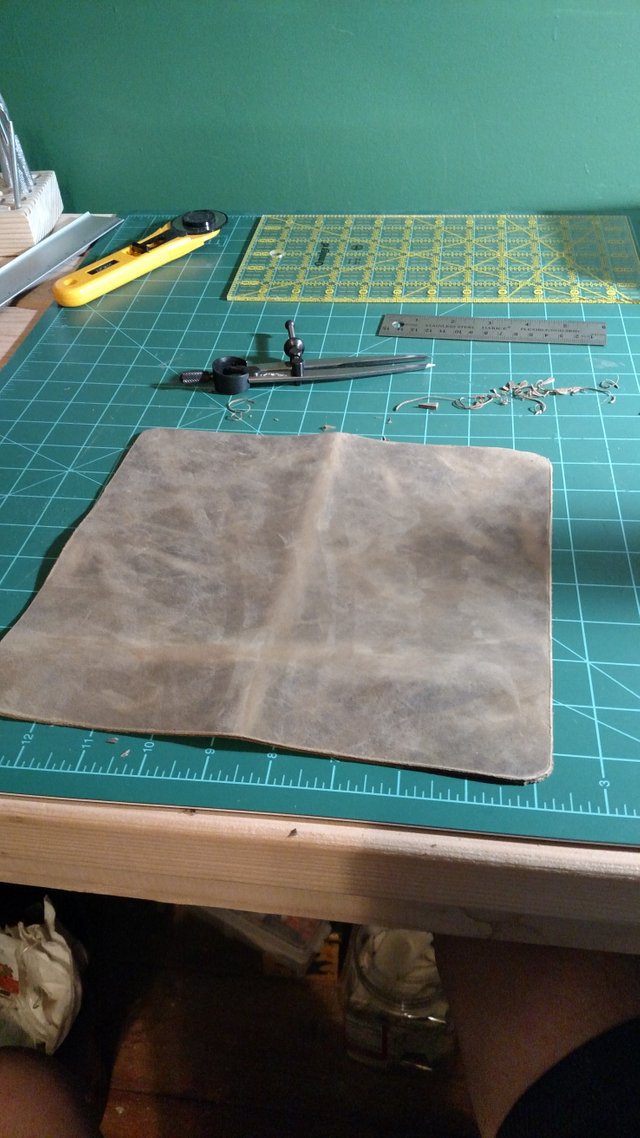 Here it is with a little cutting and measuring.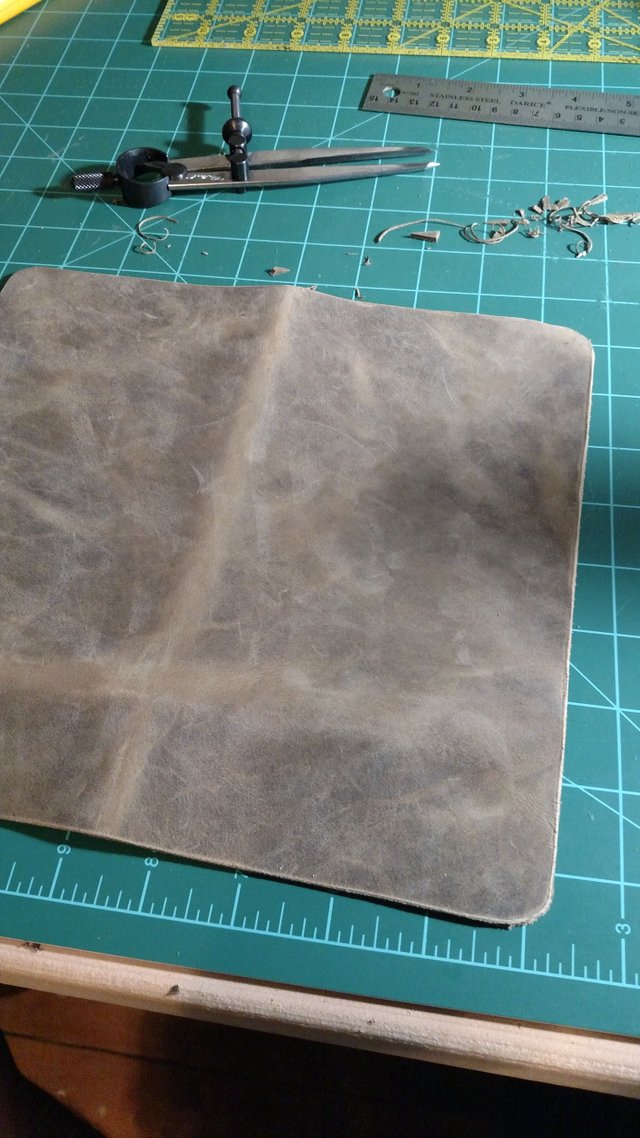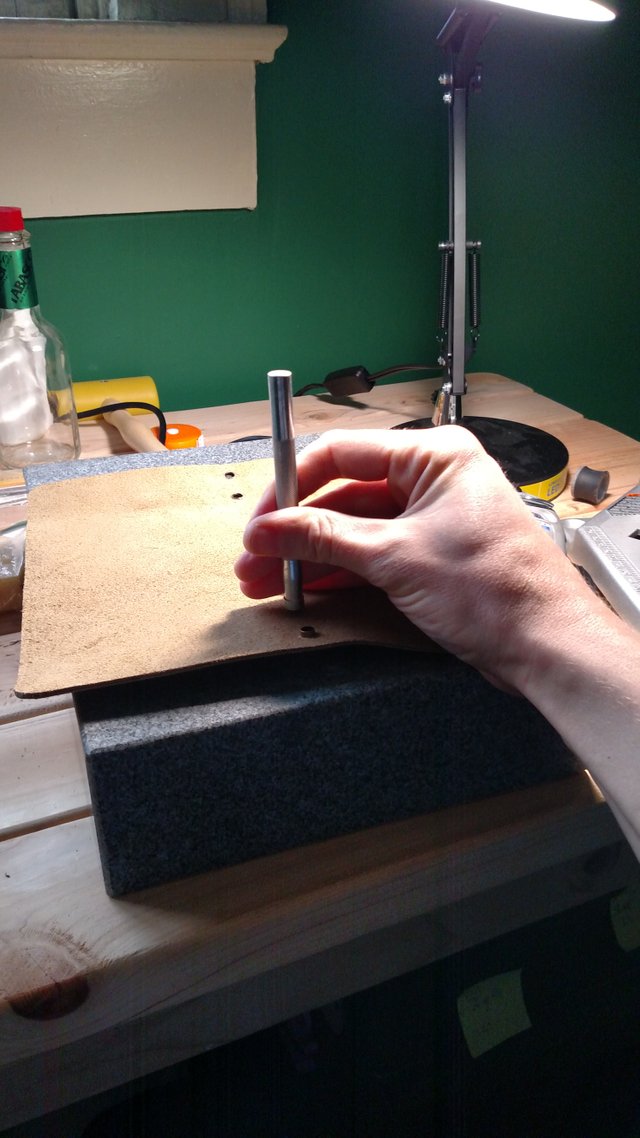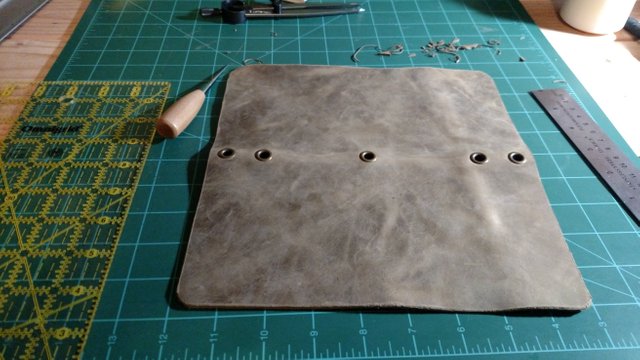 Setting some Eyelets...
The finished product!