Festy Belt #2!
Over a month in the making. Hand made! What do you think?!? :)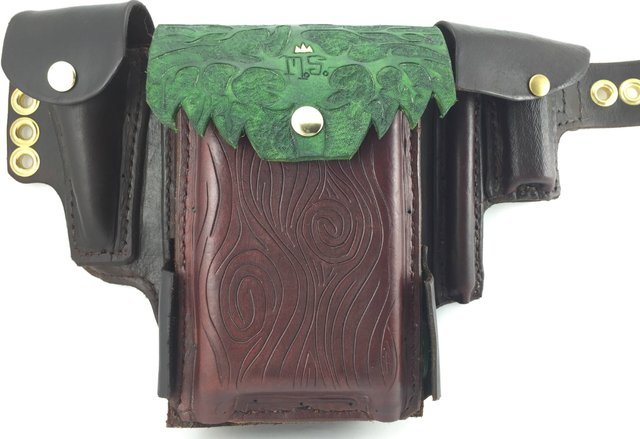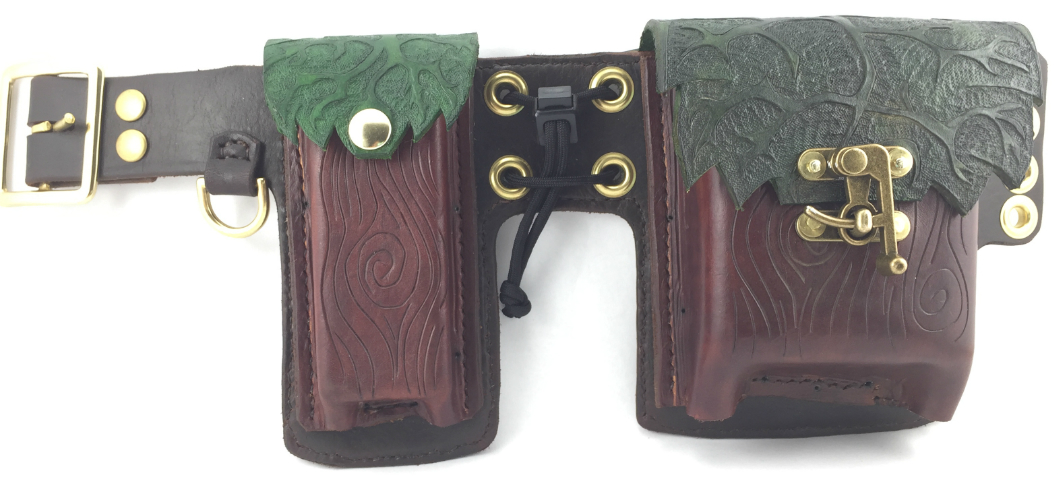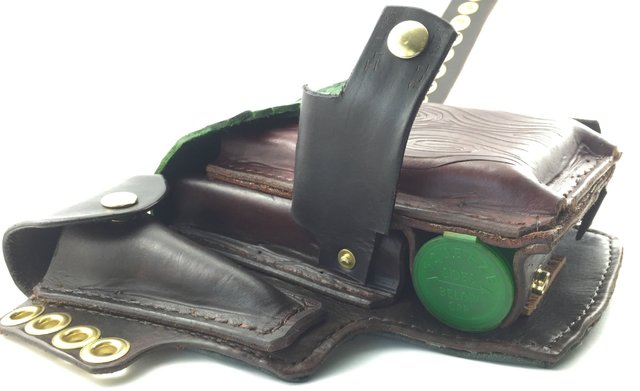 Hey Steemies :)
After over a month of work I have finished my 2nd festy belt! What a challenge!
I have leveled up immensely on this project. It was so much work and research and it raised the bar for me quite a lot. Last Oregon Country Fair and Fairy Worlds Fest, I went around to all the leatherworkers and studied their wares. I saw okay crafts, and top notch crafts. I vowed to become one of the best. I'm not there yet, but this is a step in that direction. And only my 2nd (2.5 actually) belt! Wait till the 10th! the 100th!
It was such an honor when Travis Long believed in me and paid me to make him the first full festy belt I had ever made. His belt came out solid, with character, and magik, with style, very fitting for him. I was able to tackle that insurmountable task because he believed in me enough to send me his hard earned energy. We knew someone would commission me from seeing his.
And it was Matt Stoker. He saw what I had made for T-Lo and believed that I could make something especially for him. I don't know what he thought his would come out like. He trusted in my ability, and my energy, and his choice has has allowed me the opportunity to grow and to live for another chapter of my life. To evolve and become. And for that I am thankful.
What a process! I have construction pix coming soon.
Matt Stokers belt!!! His magic, personal, one of a kind druid belt. Im so glad that you love it so much, Matt. I do too! Im soooo jelly hahahha.
I know the saga will continue. Someone will order # 3 from me. And on and on. No longer do I work for Monsanto. Now I am self employed!
You want something like this? its going to run you just over half a G, but Matt and I did 100 bucks a month so there are plenty of options. Message me if you are interested. I can do Leather, fabric, or synthetic. And the price does vary and is sliding scale. :)
Thank you so much for being part of my artisan journey,
Sam Patches of
Laughing Leather