The latest belt I made for a friend. I really am liking the Dunham roller buckle from Tandy! 8-9 oz Veg tan with Java brown dye (eco flo). I'm still trying to improve my hand stitching.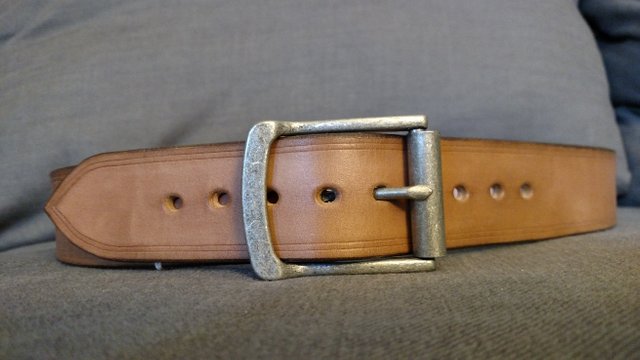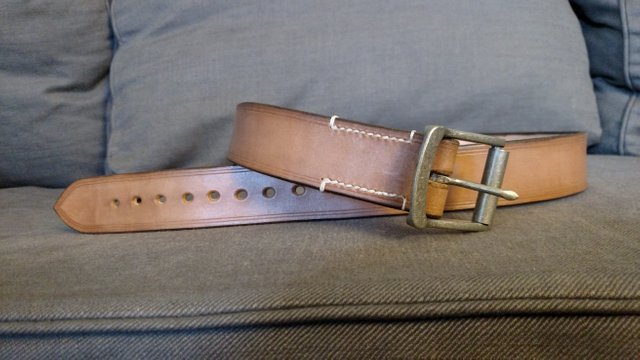 Here is a picture of those Dunham Roller buckles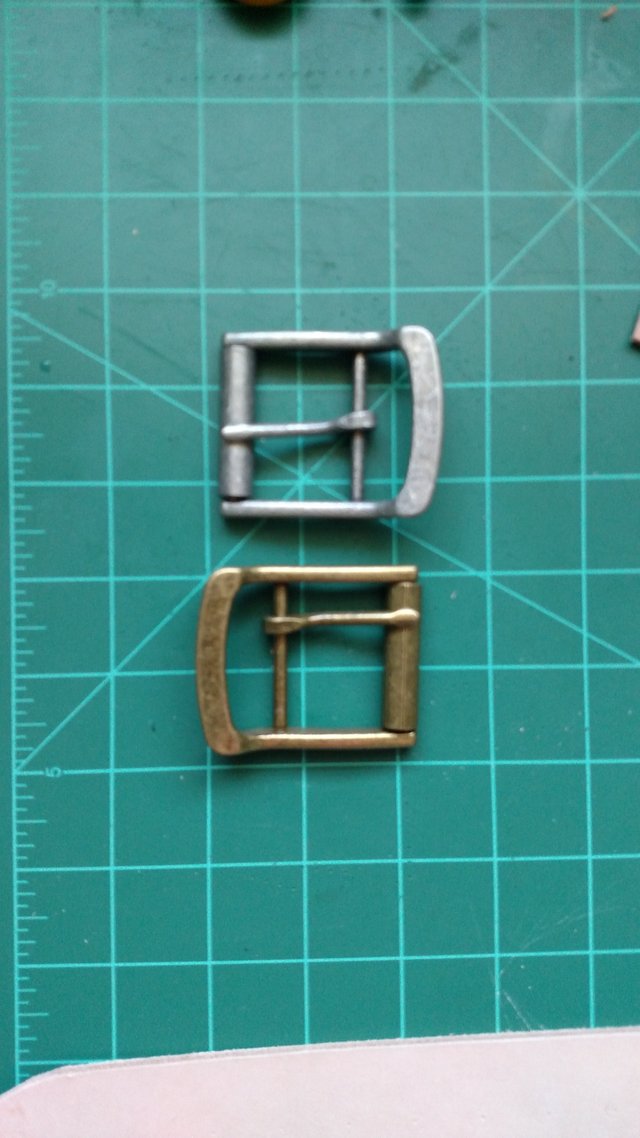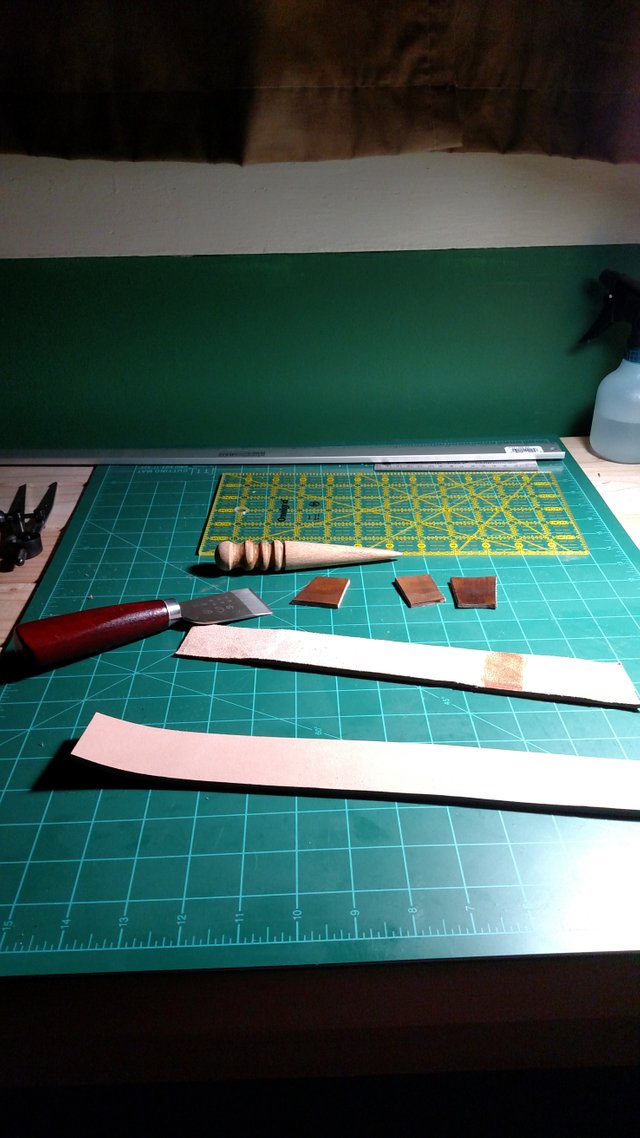 Action shot, I need to remember to take more photos while I'm working.