Legendary guitar master - Paco De Lucia - Intro
A blog about guitar technique
The late master Paco De Lucia (1947-2014) was the heavy weight of heavy weights of flamenco guitar. He made countless contributions as a guitarist as well as composer. I consider myself a huge fan of his school of guitar, I believe it is the best and most complete.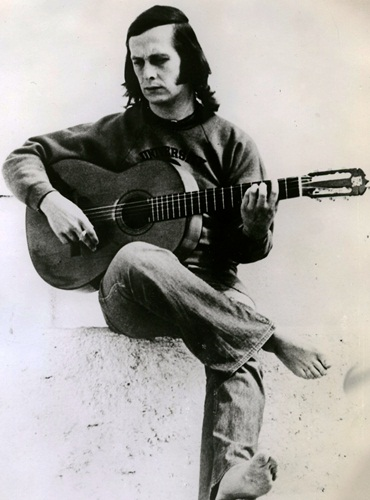 I have been enjoying playing guitar as a hobby for approximately 30 years. I started out in classical nylon string, I had a brief phase of playing electric steel string and eventually was drawn back to nylon string acoustic, mainly due to the influence of master Paco de Lucia. I had a handful of amateur stage performances including accompanying dance companies. I have taken many lessons including lessons in Spain during 2001 and 2013 visits to Jerez and Malaga respectively. The maestro Ruben Diaz of Malaga can be found on youtube is an amazing teacher and superb encyclopedia of music and especially that of Paco's technique and compositions.
Does that make me an expert? Not at all... I enjoy the hobby and play when I can, train when I can. I enjoy tutoring so I decided to blog about it on steemit for fun. I believe that I can pass along very useful information to those seeking it, to make their learning more efficient. I do not believe that one can succeed at truly learning this instrument on their own. There are many pitfalls of learning and without some way of realizing and analyzing mistakes it is almost impossible to advance. The key is "how to train", just like in anything, professional sports, academic studies or learning a language. Perhaps learning a language is a very good comparison, we learn words, combine them and improvise sentences. The goal is to be able to do this, expressing ourselves through the language of music.
There are many methods and styles to choose from. I chose this one. We are lucky that we can easily access information and extract fragments of the knowledge possessed by many musical geniuses, so why not do that instead of trying to reinvent the wheel for ourselves?
My plan is to issue blogs which will focus on the fundamental approach to learning basic guitar and music theory from scratch.
I hope you enjoy my blog and I wish you the best of luck on your own personal journey in exploring the mysterious world of music.
Coming up next is Part 1, The difference between Classical and Flamenco Guitar.