To all humans all over the world ....
How do you feel when you spend your hard earn money on other ladies knowing that you have a cute and lovely girl you called your lover,that care about you. A beautiful lady that let you be her naughty ride . A girl that understands your situations. A girl that always wanna see you smile but you keep on throwing it back on her face ,you always make her complain about heartache. You busy entertaining other weak ladies. Thinking having many chicks is cool? No. My bro. That's being a fool and then you blame her when she finds someone that care and cherish her . Then you start calling her names....Bad names that'll make her sad and sober.
Don't allow you self to be carried away by this who loves you for what you are and not for who you are...
Be a Perfect Gentleman and Love Yours.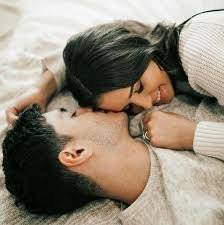 @markisix