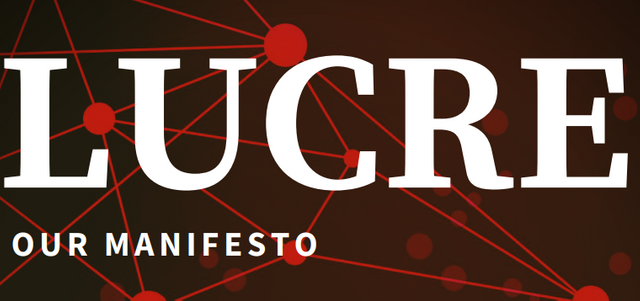 What is Lucre?
Lucre is a decentralized cryptocurrency payment system based on the ETH Blockchain that is designed specifically to disrupt, revolutionize and safely simplify online and offline gambling transactions.
Conceptualized and brought to life by experienced individuals in the field, we have identified gaps in the market, pain points experienced, and created a way to overcome them.
Using Lucre, the gambling world, whether online or offline, will never be the same again.

Lucre enables users to give gaming/gambling establishments AS WELL AS their patrons professionals access to an ETH-based, cashless payout system in an auditable, transparent and secure way on Lucre's distributed ledger. Moreover, Lucre is a platform for others to build applications on top of to complement and improve the user experience. Users will be able to leverage the Lucre currency to power a plethora of applications and services.
OUR VISION FOR LUCRE
is to make this the long-awaited, sought-after, safe, quick, cashless, decentralized, currency of choice and a single source global KYC solution for most, if not all, casinos, sportsbooks and card rooms.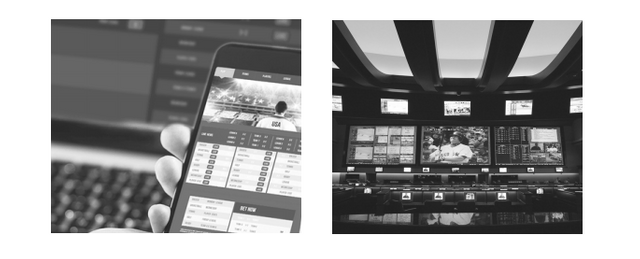 ADVANTAGES TO USERS
Secure and decentralized wallet/bankroll solution
Improving exchange rate on idle bankroll
Focus on convenience of access and use of funds globally
ADVANTAGES TO MERCHANTS
An additional revenue stream that appreciates
Eliminates the need for large amounts of cash
Secure KYC, targeted advertising and customer service
ADVANTAGES TO INVESTORS
A dynamic, transaction-heavy currency
Exponential levels of sustainable, long-term growth
Excellent ROI for pre-ICO and ICO tokens
Why Lucre is a Safe Bet for your Money?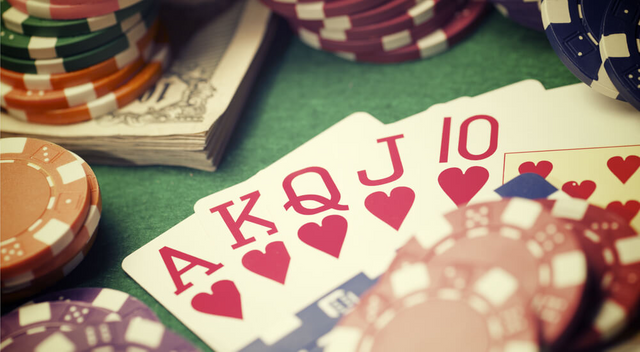 LUCRE IS AN ETHERIUM-BASED BLOCKCHAIN COMPANY THAT CREATES A DECENTRALIZED, AUTONOMOUS, CASHLESS, TRANSPARENT AND SECURE PAYMENT SOLUTION AND ECOSYSTEM FOR THE GLOBAL GAMBLING INDUSTRY. THE GAMBLING MARKET IS CURRENTLY VALUED BETWEEN 650 BI L L ION AND 3 TRILLION DOLLARS, DEPENDING ON THE REGULATED AND UNREGULATED AUDITS MADE YOY. LUCRE IS BUILDING A CRYPTOCURRENCY BY THE SAME NAME, SYMBOL "LCRX", TO HELP POWER THIS ECOSYSTEM, CAPPING OVERALL SUPPLY AT 10BN LCRX. IN COMPARISON TO EVEN THE BARE MINIMUM OF 650BN, THIS ENSURES THAT EVEN PHASE-WISE MARKET PENETRATION ENSURES A STEADY CURRENCY VALUE THAT IMPROVES IN TANDEM WITH USER ACQUISITION AND MERCHANT ONBOARDING.
Use of Blockchain
Lucre harnesses the power of Blockchain technology to create a completely transparent, yet speedy payment process when accessing casinos, sports books and card rooms, both online and offline. It also tackles user KYC processes, making the Lucre wallet and app, not only a safe, decentralized, single hub for player bankrolls, but also a single-login solution for all partner casinos, online and offline, across the globe; Allowing users to transact at casinos across the world with nothing but their mobile phones. Access, create accounts, and transfer funds to and from online sports books using the single KYC process Lucre creates, while simultaneously taking a step towards cleaning up the global issues with KYC legitimacy and firming up and following global anti-money laundering and legal guidelines.
Hardware Integration
Going a step further, Lucre also brings the security and capability of Blockchain to hardware, merging with technology made popular by FinTech, and brings that to casino cages, table games, player bands, rings, and everything else tomorrow's IoT can deliver.
Sustainability
Lucre's marketing strategy involves creating a product that not only markets itself, but that merchants will market to users because of the features that benefit them, and users to merchants because of the ease of access and convenience it offers them. Lucre's ongoing business strategy involves building assets like peer-to-peer betting websites (a first), peer-topeer staking and prop betting capabilities (a first), to propagate the use and distribution of LCRX. Lucre will also earn from advertising through the Lucre application/wallet.
Lucre would effectively be the only tokenized product that can bridge the gap between blockchain online vs existing industry on-ground. Potential future features would be able to let users of blockchain networks and cryptocurrency be able to seamlessly shift between platforms and use cases with perfect ease. Lucre, in effect, would take a step towards uniting the scattered, global blockchain and cryptocurrency communities - on a global scale.

My Conclusion
Hi Good Day Everyone ! It's me Crypto Jhin and I am here again to share to you an awesome project with an iconic mission ! I really see a good potential in this project and I am sure that this will be the secret recipe for an awesome gambling experience ! If you read their manifesto it is easy to understand this awesome project ! I really recommend this project to everyone that is a gambling investors and also giant investors ! This project might not be the top right now but i know in the future this project will catch the eye of every crypto community! That's all and thank you so much for giving your time to read my article !

If you want to know more about this project and you have some questions or you are already interested to invest in this project just check out these links below :
Website: https://www.wearelucre.org/
Ann Thread: https://bitcointalk.org/index.php?topic=5046049.0
Whitepaper: https://www.wearelucre.org/wp-content/uploads/The-Lucre-Manifesto-V1.4.pdf
Facebook: https://web.facebook.com/LucreOrg/
Telegram: https://telegram.me/WeAreLucre
Twitter: https://twitter.com/we_are_lucre
Linked: https://www.linkedin.com/company/lucre-global/
BTT Name: sheynlee18
BTT Profile Link: https://bitcointalk.org/index.php?action=profile;u=2182909