LBC token is holding nicely
LBC token is still doing ok, get Crypto for watching videos!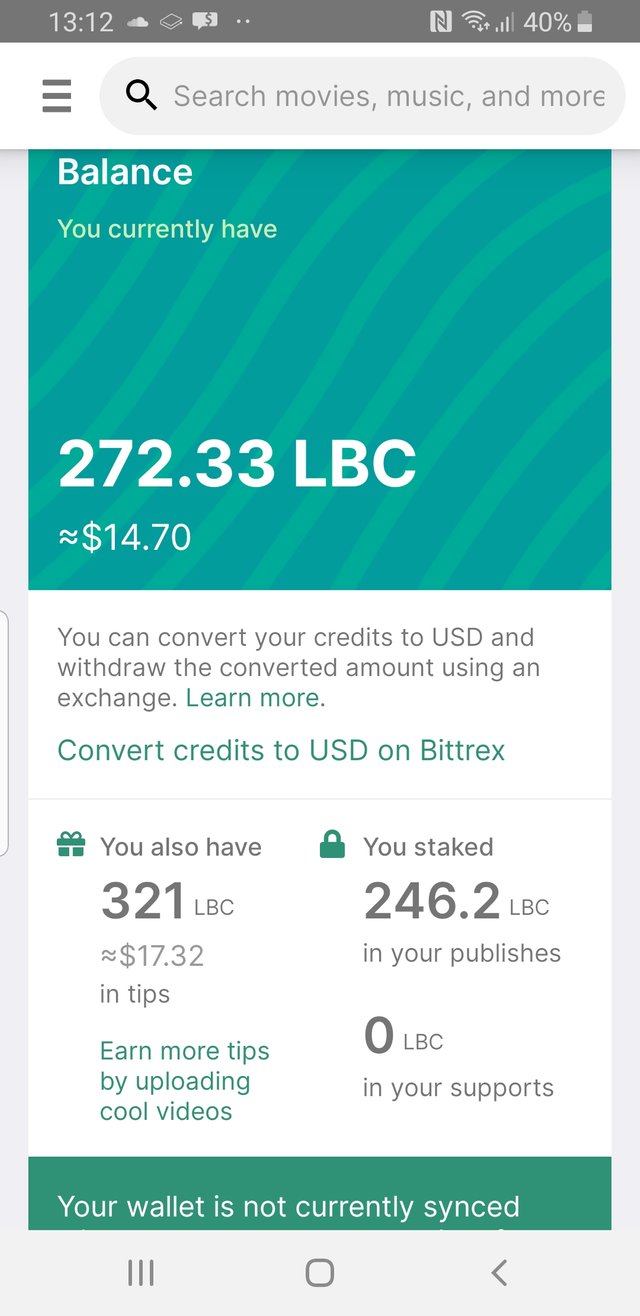 To get this I have only uploaded around 15 videos. This is far more than I ever received from when I was playing with YouTube. Before I withdraw my tokens I'm going to wait until I get more. Then I will top up my Steempower some more.
Here is the link if you want to get involved with LBRY and earn some tokens for watching videos.
https://lbry.tv/$/invite/Cu2iYcTi6bXqHXifxGqHhqHMAaBCLfM4
Brought to you by a proud member of