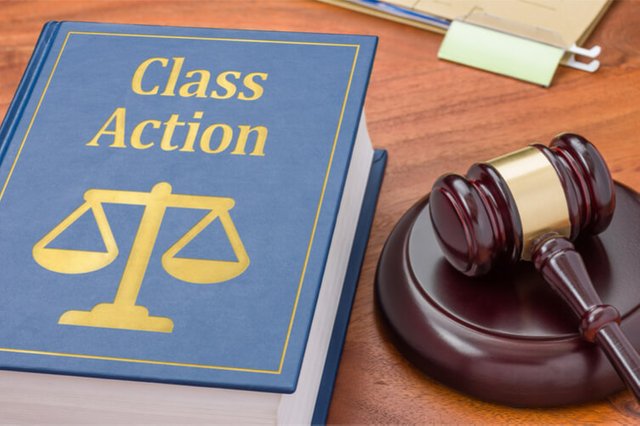 Filed just yesterday, the big promoters inside Bitconnect including some that have been found to be owners are officially being sued. The official lawsuit and the 50 page paperwork can be found here. What happens now? While some of promoters tell their audiences to keep holding onto their BCC tokens, the price continues to stay low at around $12.57. Big investors into the platform are definitely not waiting for the price to come back up any time soon. What will happen to Bitconnect and their respective owners? Does that mean that it is time for them to come to light and once for all repay investors? What about all that other seemingly shady lending platforms that come out almost every other day and these new wave of promoters promoting them? Who knows, but one thing for sure is this case if it does go to trial is definitely one case to watch out for if you've lost out through Bitconnect.
Although I will not be taking part, here's a link if you do decide to join the class action lawsuit along with the plaintiff.
Your Fellow Crypto-Knight,
- mastaz -