If you were the judge, who would you find guilty and of what crimes?
Let's imagine a few hypothetical situations and think about who is the victim, the guilty party and what the crimes might be. The imaginary situations have the common element of the supposed victim having some agency and participation in the harm they suffer.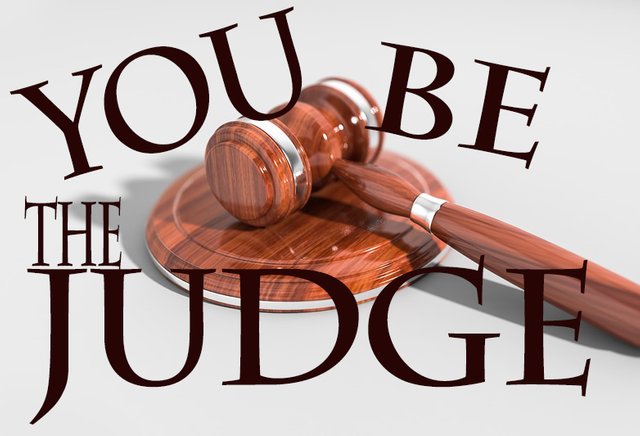 Source
Hypothetical 1:
Eric goes to visit his friend Peter in his cottage in the woods. They have a fun lunch with plenty of beer and they both end up drunk. Peter turns out to be able to hold his booze a bit better and while Eric goes to sleep, the host goes into the woods and gathers some mushrooms while drunkenly stumbling through the forest. He comes back to the cottage and cooks them. Eric wakes up in the evening and is enthusiastic about trying the dish. Peter who has already sobering up tells him "You know what, I was drunk while collecting those, let's not eat this, I'll fix you up something else for dinner". Eric says "Nonsense, I trust you and I'm having this". Eric eats the dish and finds himself dead in a few hours with medical help being too far away.
Did Peter commit any crime against Eric? Was he negligent? Should he suffer any consequences? Do you have any idea how the law would handle that in your country?
---
Hypothetical 2:
We have the same premise with Eric visiting Peter and them getting drunk at lunch. But this time the fellas get quite feisty and an old feud starts boiling up. Eric says something offensive to Peter who looses his temper and stabs his friend. He immediately regrets his actions and rushes his friend to the nearest hospital. When they get there Eric has lost too much blood and needs a transfusion. Unfortunately, he says that his religion prohibits the procedure and refuses it. He eventually dies.
Peter obviously assaulted Eric and committed a crime against him. But is he really responsible for his death and should he be tried for murder or for a lesser crime?
---
Hypothetical 3:
Yet again we have a very similar premise but this time Eric is bringing his 10 year old son Michael. In this scenario, Peter and Eric get drunk lunch again and tempers start flaring. This time Michael tries to intervene, but this infuriates Peter even more. In the heat of the moment, he uses the knife he's holding and stabs the child in the hand. He immediately regrets it and him and Eric rush the kid to the hospital. But on the way, Michael has lost too much blood and like his father in the previous hypothetical, he needs a life-saving blood transfusion. Unfortunately, his father steps up and tells the doctors that blood transfusions are against their religion and refuses the procedure for his son. Regretfully, unable to receive the help he needs, Michael perishes.
What crime is Peter guilty of in this situation? Should Eric be charged with anything? If only one person should be convicted because of Michael's death, should it be Peter or should it be Eric?
Of course, we also have the question if the doctors should have had the right to perform the transfusion regardless of the parent's wishes to make sure they save the child's life.
---
Let's hear your verdicts!
This time around, I'm not going to weigh in at all for now, but I'll be very happy to discuss my opinions with you in the comments below.
I hope you find this interesting enough and worth discussing. I think the more important question here is what the law should be instead of what the law is in a particular country. Of course, both are interesting.
---