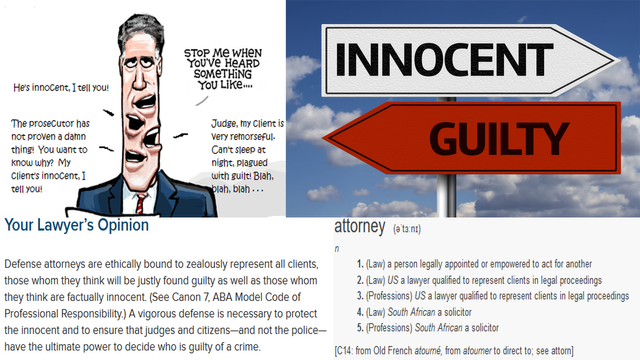 We really need to change the type of people we elect to run things. Leadership roles need to STOP being given to Attorneys, Litigators, Lawyers, etc. They are trained with the task of helping their client avoid incriminating themselves. They are trained to lie by omission for their client. They accept retainers to represent people. They defend people even when they know they are guilty.
Corporations and people hire attorneys WHEN THEY NEED THEM. This is how it should be. They should not be the leadership. They should be advisors that are consulted AS NEEDED when it is relevant to their training.
Having such people that are in leadership is proving to be poisonous. If our current global situation is any indicator they have little problem lying to support whatever narrative they desire. It is a path to corruption.
In the U.S. such people should NOT be our Presidents, Senators, or Congressmen.
They should however be our Attorney Generals, Supreme Court Judges, etc. There is a role for attorneys in our governments. It is not a leadership role.
Think about this. I am increasingly coming to the conclusion that lawyers in leadership roles has been a very bad idea.
They may speak great. That is part of their training. They need it to convince juries. That doesn't mean they are not concealing things from the narrative that might change people's minds if they knew all of the facts.
Anyway... I hope you will join me in giving Lawyers a NO VOTE when they are running for such positions. Let them be appointed to the positions where their skills make sense. They do not make sense in a position of leadership.