LATTICE EXCHANGE: THE OUTSTANDING DEFI PROJECT BASED ON THE CONSTELLATION PROTOCOL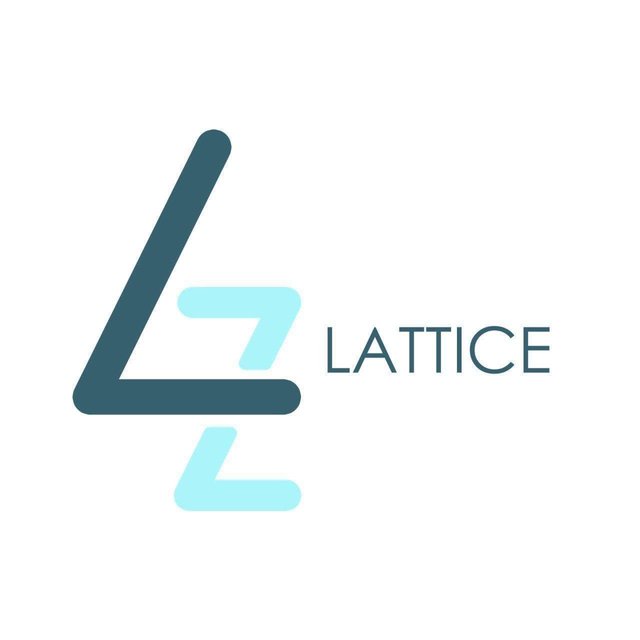 Introducing DeFi And Its Limitations
When one compares and contrasts between the crypto space may be from 2017 to this day, it can be seen that it is only get better and stronger. Before now, the crypto space wasn't too regarded but nowadays the urge for more innovations is taking over everywhere thus proving yet again that sooner than later, the world will have no other option than adopting blockchain and cryptocurrencies.
It all started with Bitcoin wherein the first blockchain came to be and ever since then many blockchains, as well as many blockchain platforms, have been on the increase, and this year DeFi (Decentralized Finance) made a massive growth while opening more possibilities such as Yield Farming concept and so on.
However, owing to the fact that many DeFi projects are based on the prominent Ethereum blockchain, they were faced with many issues such as unfriendly transaction fees, no cross-chain interoperability, low network speed, no data oracelization, lack of order matching algorithms and adequate liquidity.
Other challenges, faced by DeFi applications is base layer protocols of existing blockchain infrastructures having scaling or scalability limitations. Not only that, they are proven to be costly and slow to transact, thus showing that they are not architecturally developed to process data like that of centralized data processing tools.
Another growing challenge is that there is every tendency to aggregate liquidity pools in order to unlock more capital from multiple ecosystems and bridge liquidity. The end result of this is, it totally builds up barriers, preventing both regular users and institutional investors from getting involved with the cryptocurrency industry.

THE LATTICE EXCHANGE AND THE CONSTELLATION PROTOCOL
Therefore, it can be seen that irrespective of the fact that DeFi is still growing massively, there is need for user-centric applications which can be efficient. In addition to this, users also needs low transaction fees, fast blockchain network, secure swaps and cross-chain interoperability (although this is growing gradually).
Thus the team behind Lattice believes that, owing to the fact that DeFi growing ecosystem is a welcome idea, the following needs to be met;
a. Aggregation of liquidity pools,
b. Routing for trades,
c. Access to multiple asset-specific automated market-making (AMM)
algorithms.
All these will secure the best price and profitability for users.
In addition, on these aforementioned and many more is what Lattice Exchange is based on.
However, In order to bring about this needed change in the DeFi space, Lattice platform leverages the Constellation Network, Hypergraph, which is currently an innovative infrastructure protocol working with a graph-based database, that is called a Directed Acyclic Graph (DAG). The outstanding feature of this DAG protocol is that it uses a unique partitioning for its efficient data distribution across a decentralized distributed network, as well as using sets of mathematical proofs, and concurrent consensuses, which are all built into its Hypergraph Transfer Protocol (HGTP) to efficiently and effectively organize the network.
The end result is that, with Hypergraph and HGTP, fast and scalable throughput as well as easy cross-chain interoperability with other blockchain networks, existing data
management and cloud infrastructures will all be achieved.
The Solution From Lattice Exchange
As earlier stated, Lattice uses the Constellation protocol, thus resulting in a decentralized application with outstanding DeFi solution built on the Constellation Hypergraph infrastructure.
However, with Lattice offering a solution to existing DeFi problems via the aid of Constellation protocol it will succeed in bringing the needed change wherein some of the solutions offered includes providing better liquidity and more efficient asset-specific automated market-making (AMM) algorithms for traders and liquidity providers.
Therefore when fully launched, the solution from Lattice will lead to more growth of the blockchain industry with the following possibilities being present;
a. Improved financial instruments that are faster and cost-effective,
b. Data security,
c. Scalability that traditional securities asset traders already knows.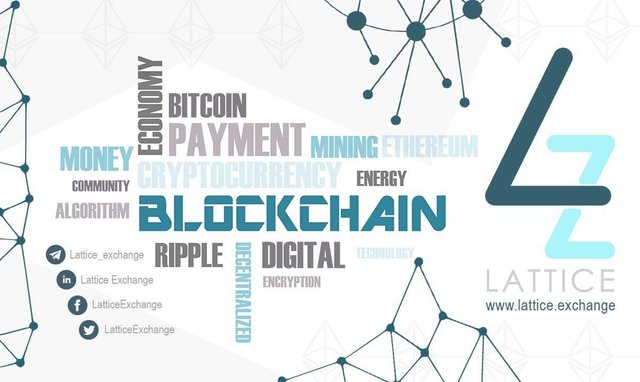 AIMS AND OBJECTIVES OF LATTICE EXCHANGE
CONCLUSION AND WHY LATTICE STANDS OUT
In the first phase of the platform development, Lattice will be based on the Ethereum blockchain, then during the third phase, it will migrate to Constellation protocol. Hence, unlike other DeFi applications or projects, the Lattice Exchange is unique, as it will be powered by Constellation hence introducing crypto asset trading capable of pushing cryptocurrency trading forward.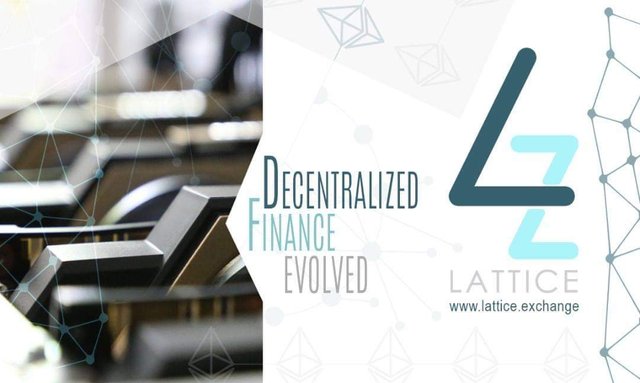 The Lattice platform has the following outstanding features:
a. There is a presence of AMM based liquidity pool allowing lenders to earn transaction fees when they deposit or farm.
b. There is a smart routing algorithm for trade execution across different platforms.
c. There is an advanced platform for pluggable institutional-grade order matching algorithms that are asset-specific, that is, multiple AMMs.
d. There is a governance token called "Lattice (LTX)" which gives holders different rights regarding transaction fees and inflation/deflation. LTX has a total supply of 100,000,000 (100M).
FOR MORE INFORMATION ABOUT LATTICE EXCHANGE, VISIT THE FOLLOWING LINKS:
Telegram: https://t.me/Lattice_exchange
Instagram: https://instagram.com/latticeexchange
LinkedIn: https://www.linkedin.com/company/lattice-exchange/
Twitter: https://twitter.com/LatticeExchange
Facebook: https://www.facebook.com/LatticeExchange/
Whitepaper: https://lattice.exchange/Lattice-Exchange-Official-Whitepaper.pdf
Official Press Release: https://finance.yahoo.com/news/lattice-exchange-announces-early-backers-130000479.html
ANN: https://bitcointalk.org/index.php?topic=5278016.0
Website: https://lattice.exchange
Bounty0x Username: Emma
Important note: "A sponsored article written for a bounty reward."