Ezekiel Elliott Barely Slips Away From Yet Another NFL Suspension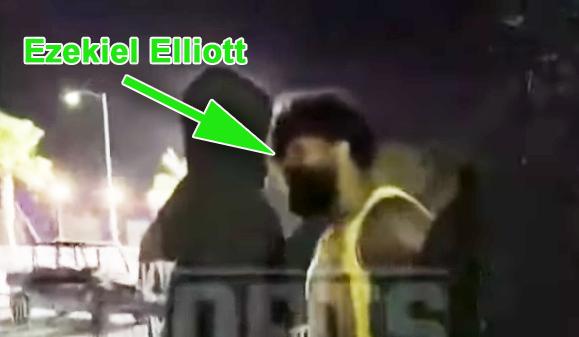 Image Source:   HERE
In a story that was somewhat buried on ESPN's website, the Ohio State Alumni and current Dallas Cowboy barely got away with yet ANOTHER suspension from the NFL.
Back in May the running-back attended a music festival with his girlfriend. Of course there were people who recognized him and witnessed (on camera) an incident.  The incident began with a fight with his girlfriend and ended with Ezekiel Elliott somewhat assaulting a security guard.
Today the NFL announced that there would be no punishment (or suspension) for the Dallas Cowboys star.
This is fantastic news if you are a Cowboys fan.  In my opinion, Ezekiel Elliott is the best player on the roster.
Here is more information on the story provided by ESPN, TMZ, and ABC News: