See this beautiful rock in Abuja, Nigeria called Aso Rock. It is the rock which symbolizes the Federal Capital Territory of Nigeria and it is their that the country has all its headquarters and embassies.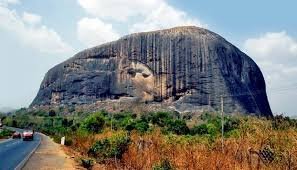 In Nigeria, we have over a thousand rocks in the Northern Region as the area is rocky and mountainous.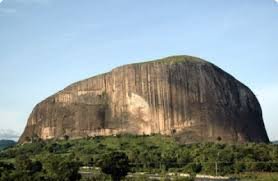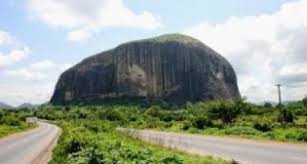 You can also have a view of the rocks ranging from the different states and cities that have them and there are some of these rocks that just a view of them would leave you amazed due to the fact that they were originally and naturally place in their spots although some had to be blown open with dynamites to create a road.