On the outskirts of an affluent New England Neighborhood, we stumble upon this recently resurrected trail. The bottom-most entryway greets you with a mysterious stone wall and staircase, likely dating back centuries.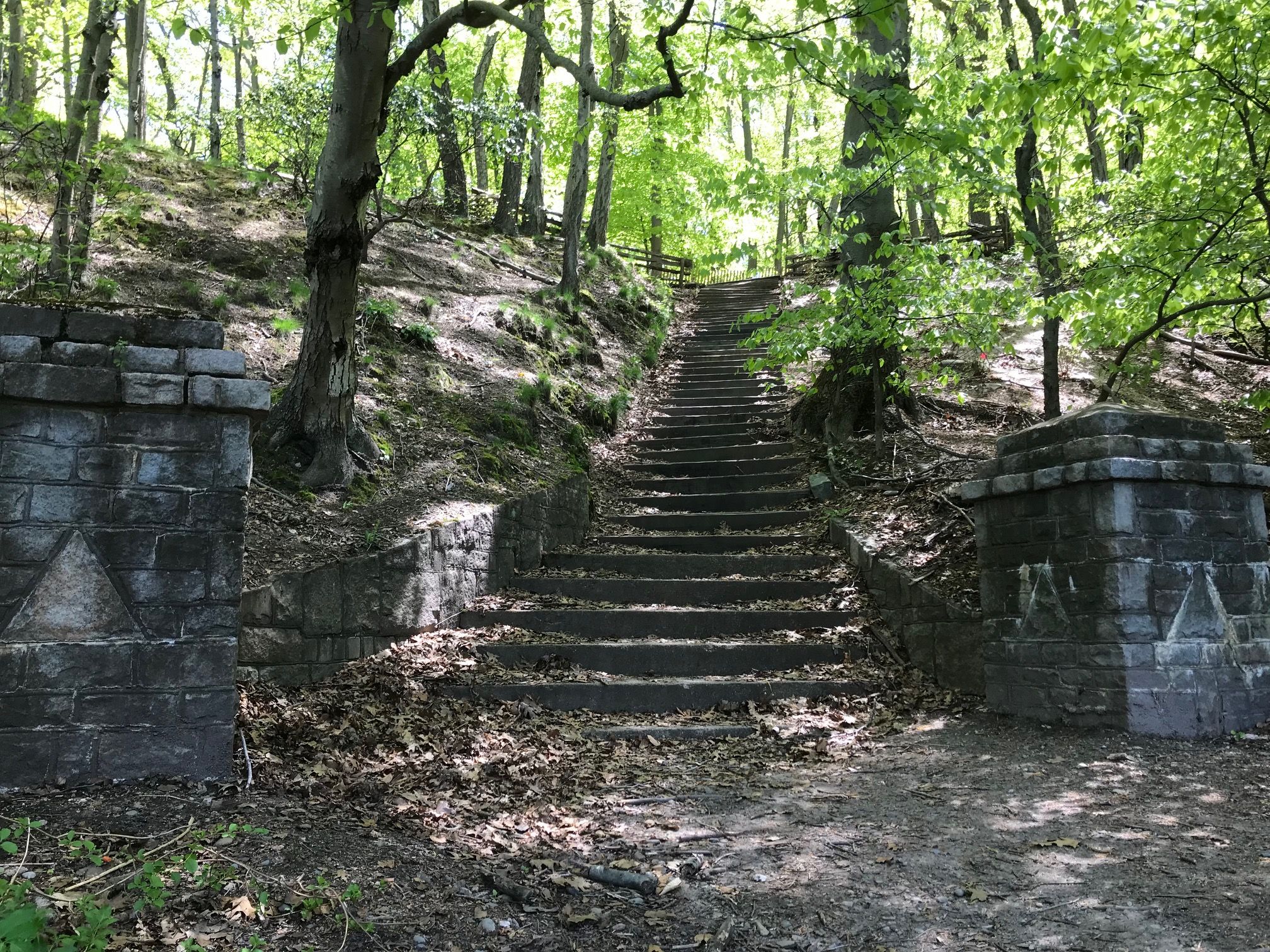 The Delta Symbol, or Equilateral Triangle; commonly referred to as the classic Illuminati trademark, is prominently displayed on each face of the base pillars. Were these stairs built by members of the Freemasons? I can't say for certain, but I'd assume so.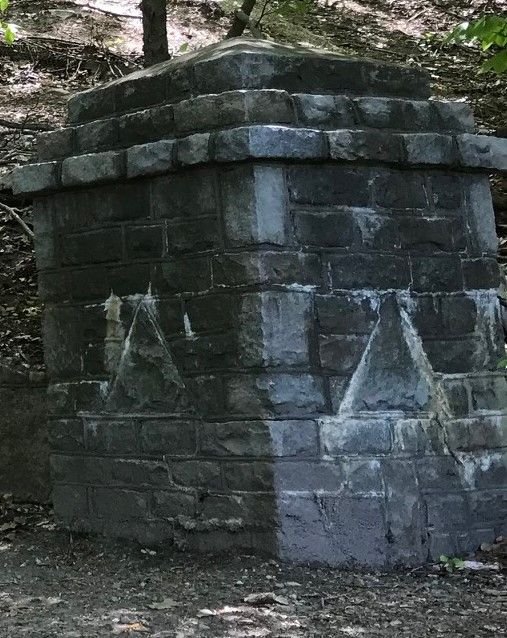 Seems Suspect. Chester Bennington begins searching for clues.
The Investigation is Still Ongoing.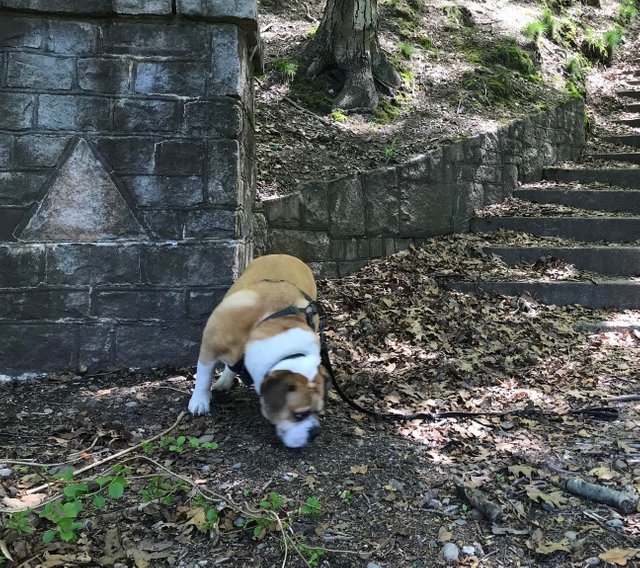 The obvious choice is to ascend the stairway to the Illuminati Trail, and see what we might find. Admittedly, the peril is probably very low. Chances are good that they've already sprayed the trail for ticks, and Lyme Disease is our primary concern at the moment. This is, after all, a very wealthy neighborhood.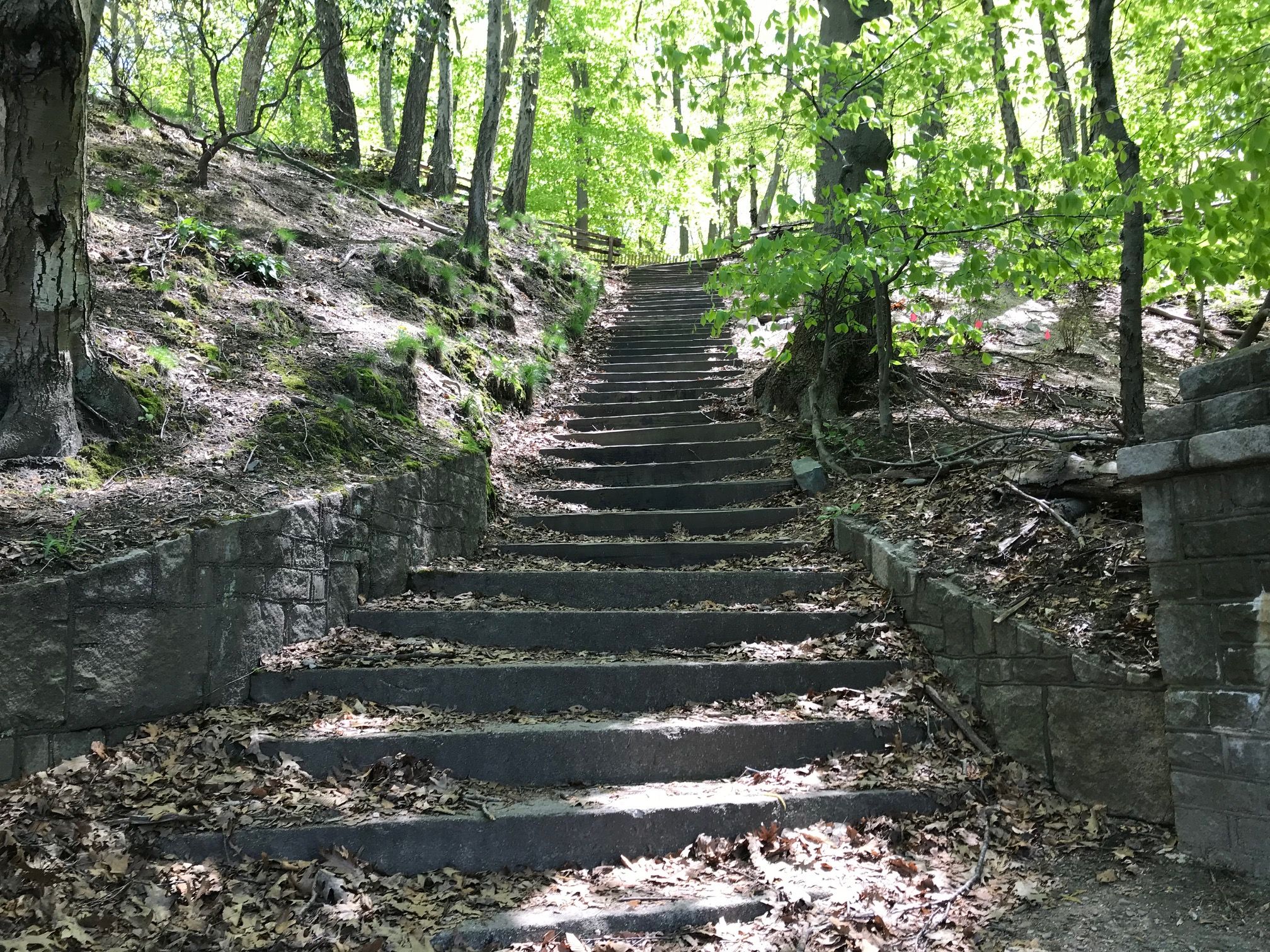 It's quite nice. There's a great river view.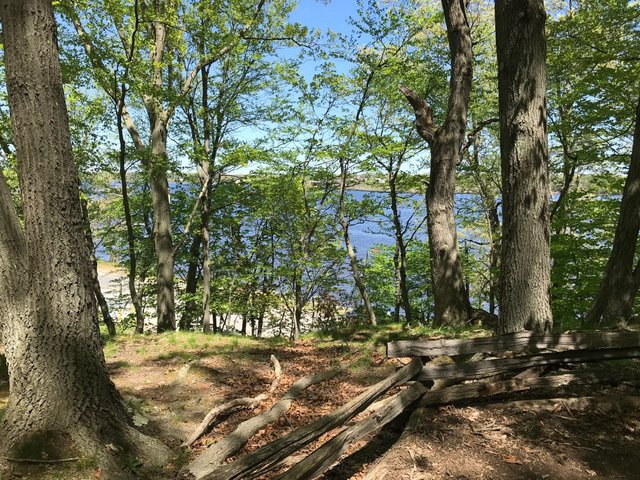 Obscured by trees, but Spring is just starting to show, so we get the best of both worlds.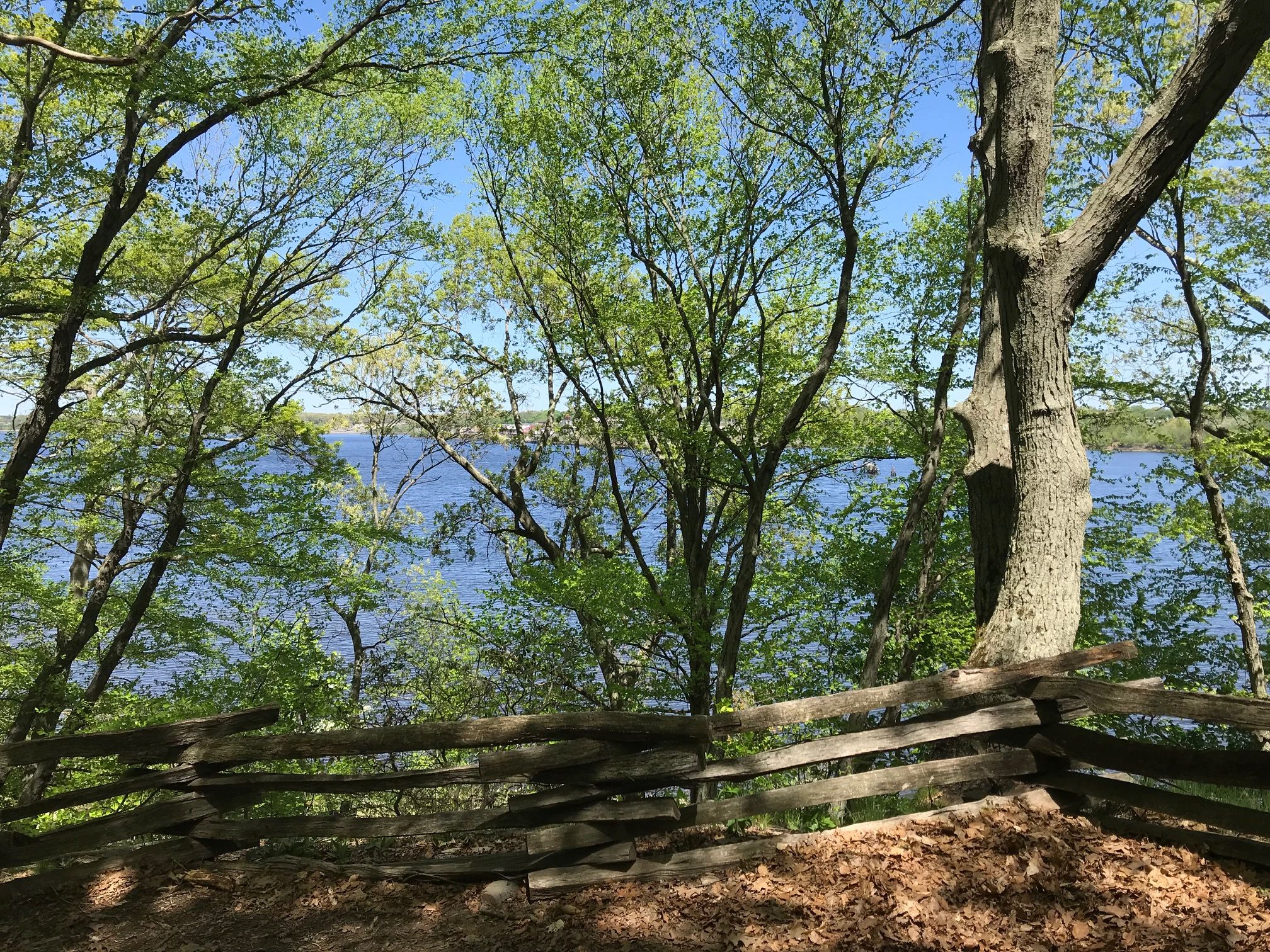 "They" (we know who) have arranged some nice fences from naturally fallen trees, and penned off trample free zones for fauna and wildlife. Hikers are encouraged by signs not to stray off trail.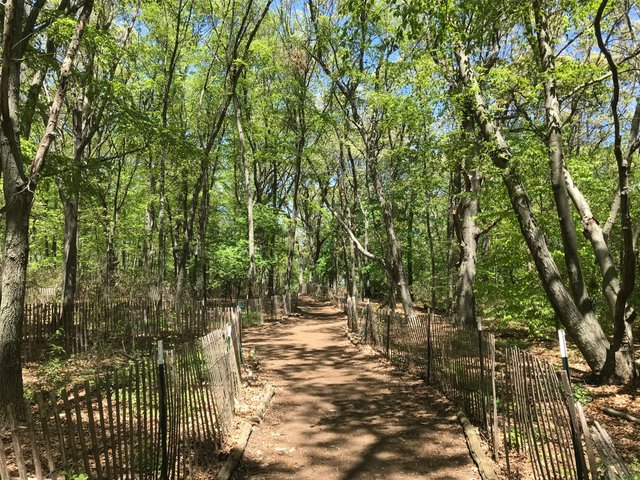 I would like to provided a glimpse at some of the stately homes that line the one side of this trail, but I'm sure I would appear to be a burglar doing recon to the folks in the neighborhood, so I put away my phone. I noted several home security cameras pointed at the trail exit. Tall gates and fences. Ivy and Brick. You get the idea.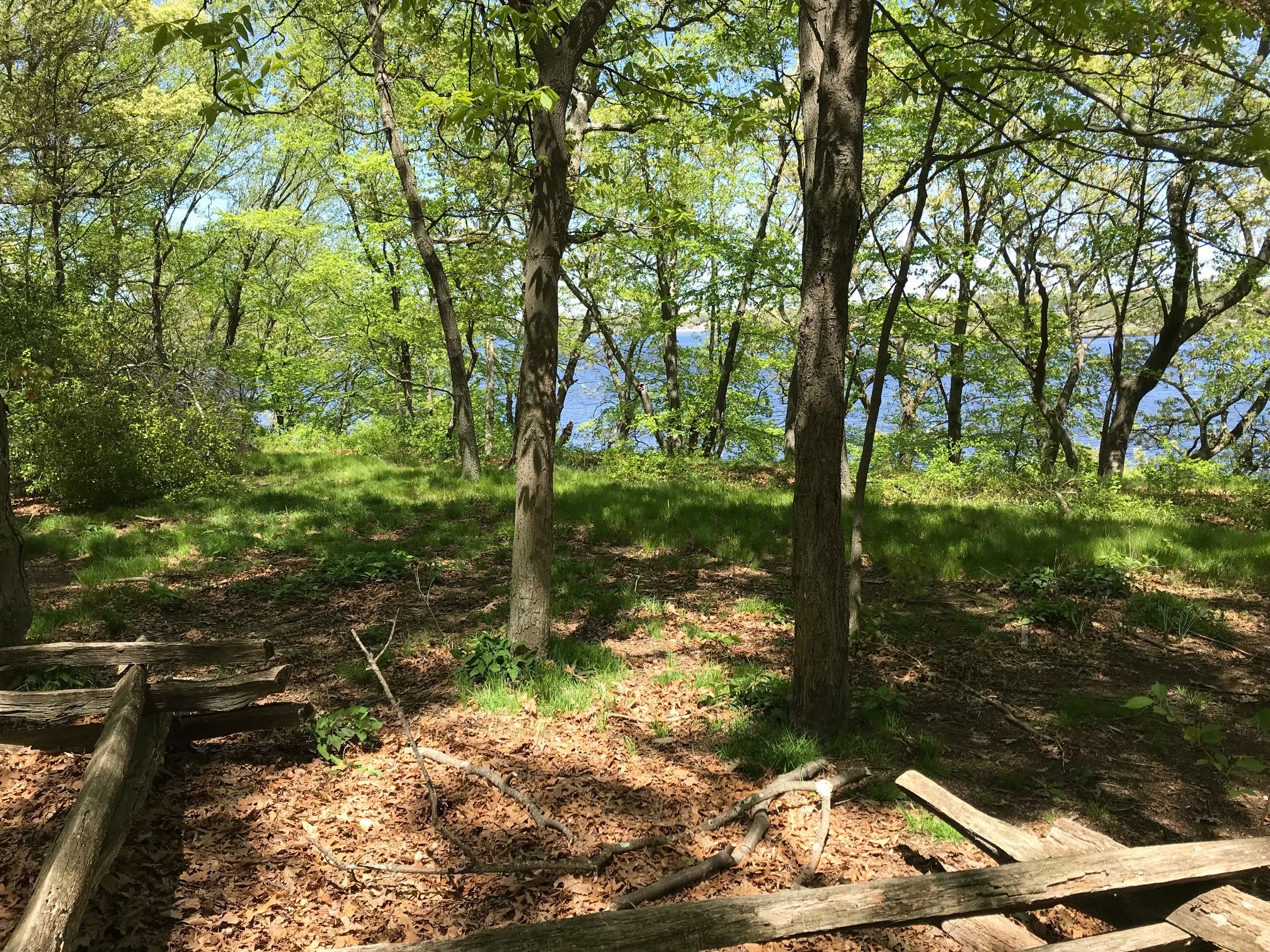 A closer look at the river.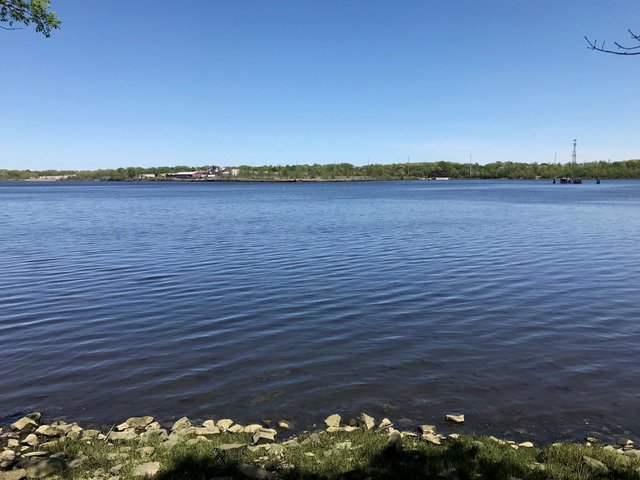 Chester and I stole a rented a canoe and then returned it to the wrong mariner on purpose. They thanked us for being good samaritans. jk. Check you next time.