What Is That?
While hiking through the desert in August I came across this pile of unknown goods under a cloth. It looked like someone had left some supplies and covered them up. I was a little hesitant to approach it and see what was inside.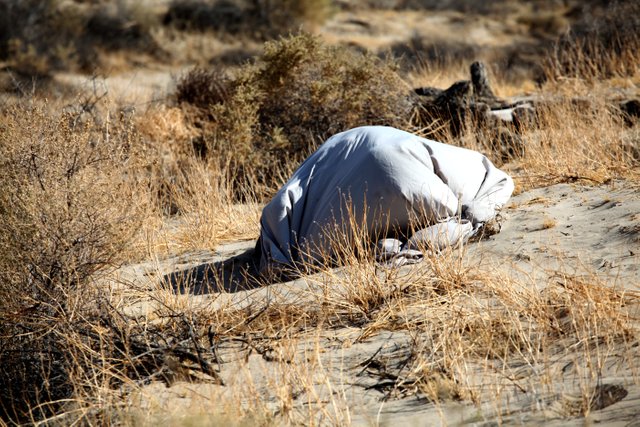 Can you guess what's inside this mysterious pile?
I will reveal it in another post so stay tuned!
I photographed this thing with my Canon 5D camera and 70-200 mm lens.
Thank you @juliank for creating @photocontests!
---

Thanks for the art @overkillcoin... minnows, dolphins, whales... I'm down with squid!