It is, honestly. Not quite the original one, as that one fell down after being bombed but the arched sections are original, the newer trapezoid sections donated by the Japanese after the war as part of their 'compensation'
This is a 'teaser' as I'm going to write a full travelogue later....yes, I know, you're all peeing your pants in excitement but seriously, it's a really interesting place with an air of sadness and poignancy about it.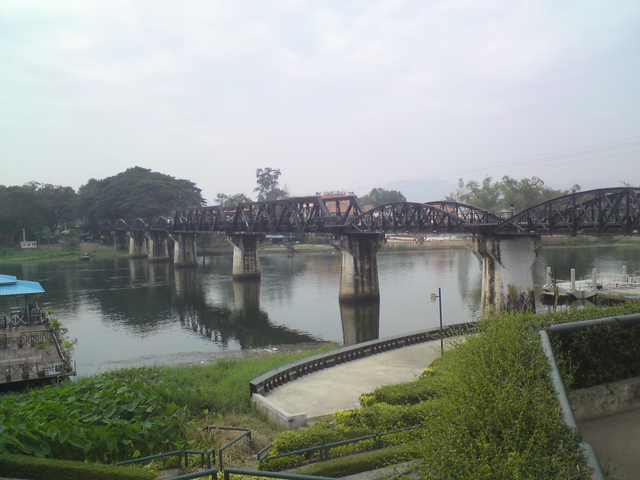 So watch out for the upcoming article and until then, a little 'interesting fact'
The movie, based on the novel, based on the historical event was actually filmed in Sri Lanka (Ceylon as it was then). You'll be able to sleep now won't you ?!
OK, altogether now, let's whistle the theme to the movie in perfect unison :-)