I came upon this tranquil scene while exploring the west coast of Koh Lanta island, in southern Thailand.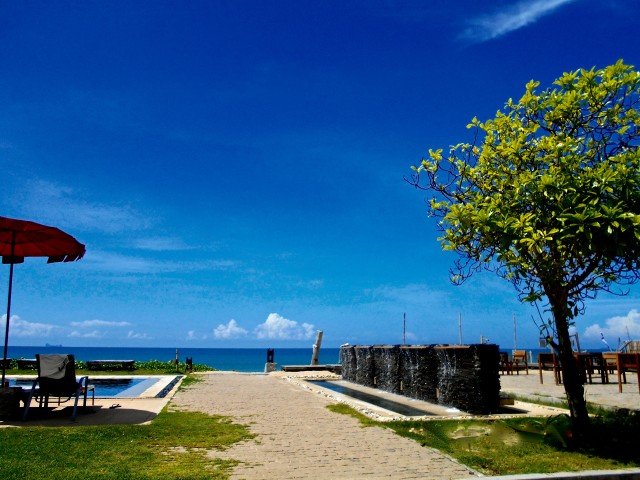 [Right-Click Here to Enlarge Photo]
From flophouse to palace
In my ongoing search for the ideal resort, I checked out a wide range of inns along this stretch of coast – from very basic and casual backpacker-friendly flophouses to palatial 5-star hotels. But neither of those types are quite to my liking. 
A skyful of blue
As I approached this little resort, I slowed down and peered in the gate, and saw pretty much the same scene you see in the photo. A bit of greenery, a sandy patio, a bold stripe of marine blue, and an overarching skyful of blue. I stopped, parked my scooter, walked inside, and looked around. 
This shot, taken from just inside the gate, captures the tranquil environment of the place. Just the kind of peaceful retreat where I'd love to stay.
I ended up staying at a resort further down the coast, but this one's high on my list if I ever return to the blissful isle of Koh Lanta.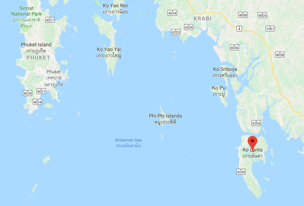 Location –
Koh Lanta, Thailand, on Google Maps
This is my entry in
@juliank
's Landscape Photography contest.