Bodajk is one of my favourite towns near Székesfehérvár. Yes, it is a town for many years, not a village, though looks like a village with its calm and rural mood. Bakony mountains and Gaja valley is also close.
That's very popular for tourists and also for groups of pupils. Gaja valley is opened for hikers and cyclists as well, from 6:00 am to 9:00 pm every day, but people mustn't stay there at night, because that is a hunting area.
There were heavy rains last Sunday and Monday and the Gaja creek has flooded, deposited many sludge on the path. Fortunately it wasn't dangerous, dried up enough to walk on.
I walked on my usual way, first I climbed up the calvary, then the old limestone mine. After that, I filled my bottle at the Alba Regia spring, then walked along the path the Gaja creek, on the direction to Balinka. When I leaved the protected area, walked upto hill, then went back to Bodajk. I ate many hawthorns - red berries with lots of vitamins but not too much taste.
Panorama of Bodajk:

"Bodajk city":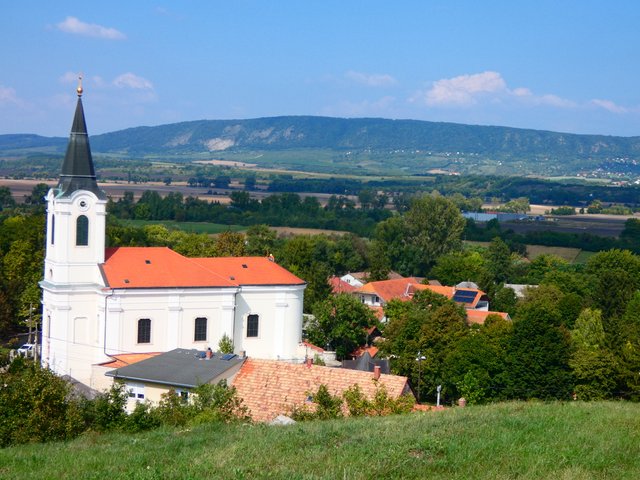 View of the Vértes mountains and Csókakő with the castle: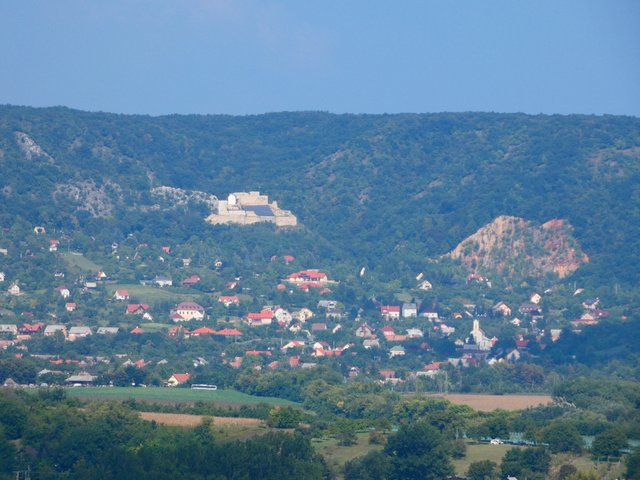 Ruins on the hillside of the calvary: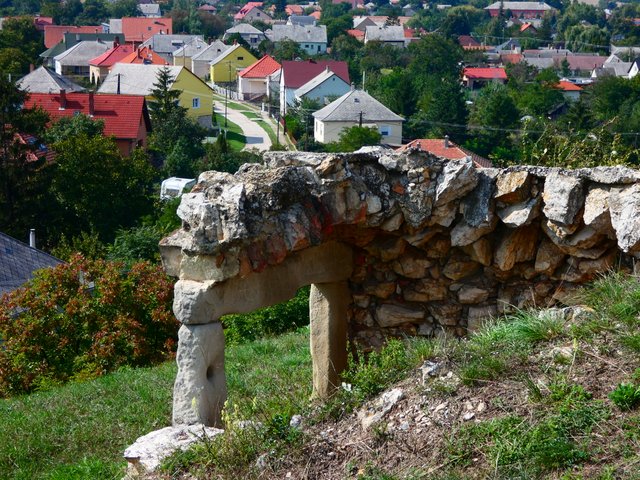 The backside of the calvary: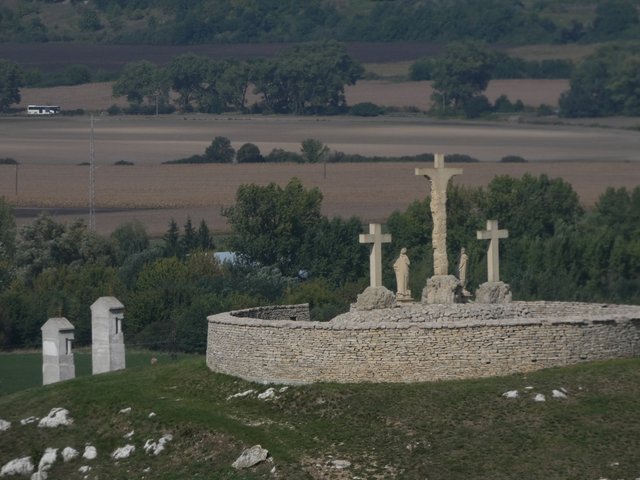 Mud layers at the creek: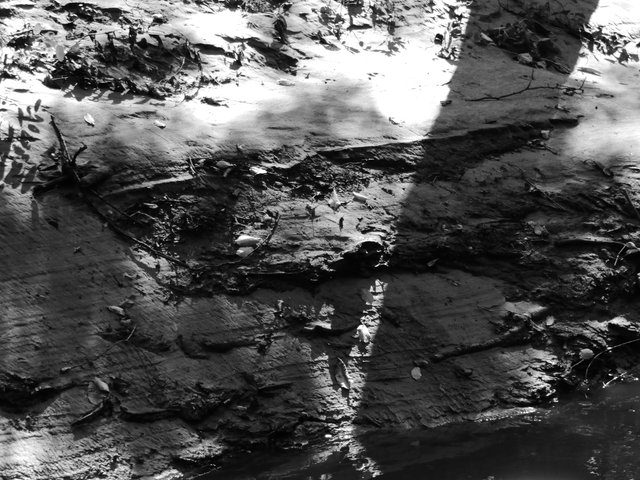 Natural bridge: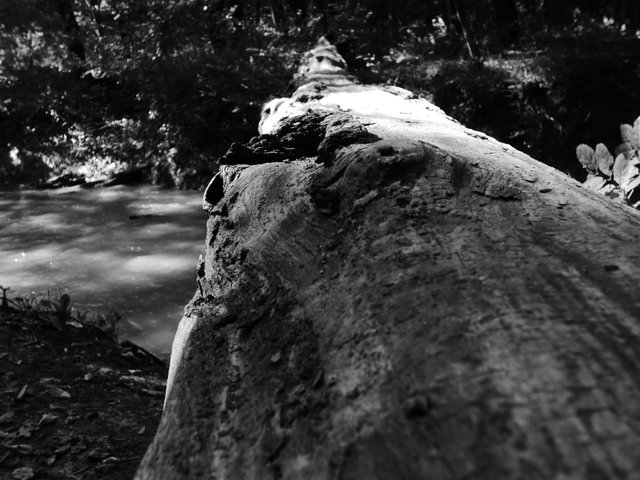 Trees at the creek: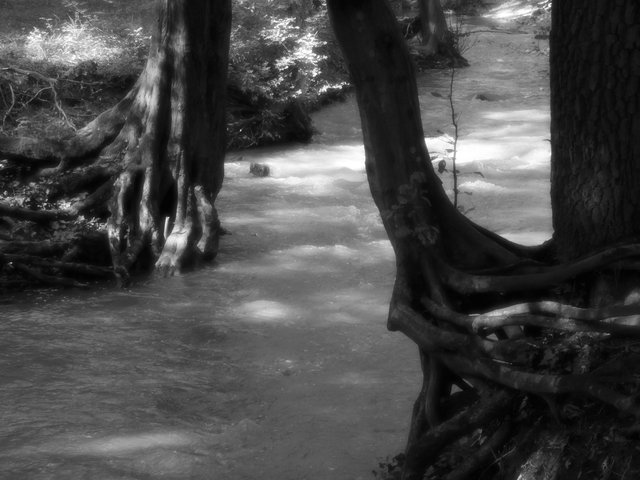 Glittering lights: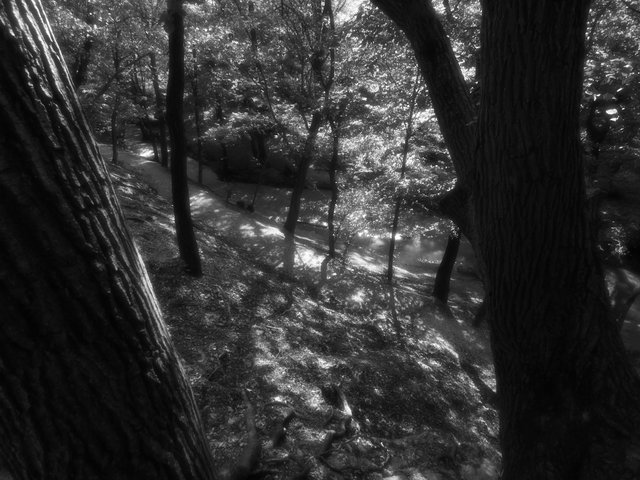 Footprints of a dog: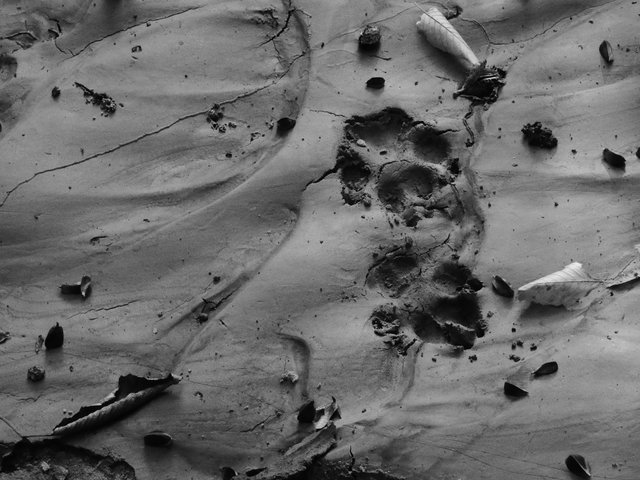 "Vein" in mud: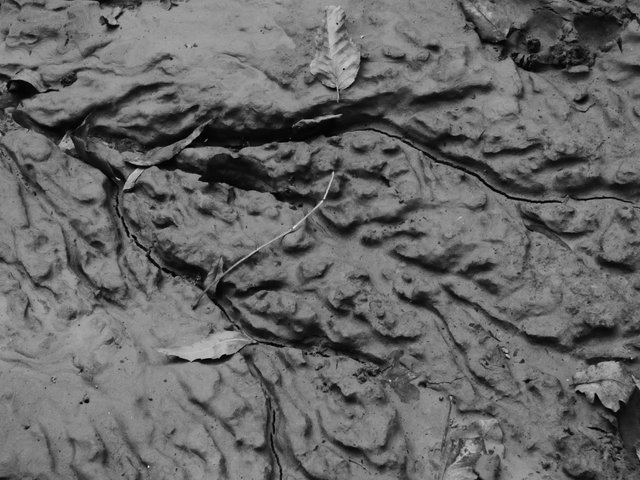 Landscape with hawthorn: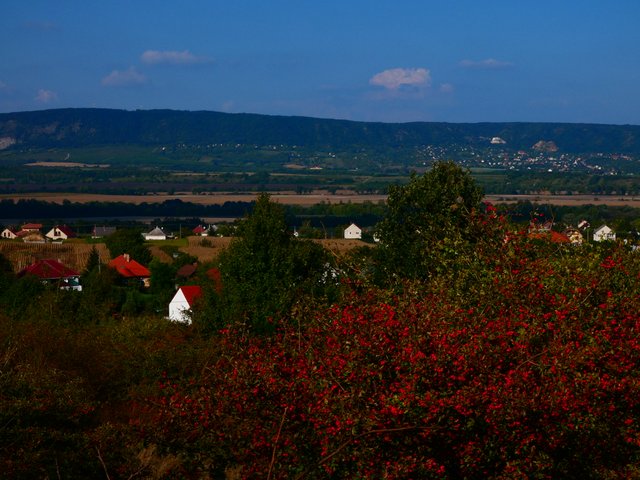 ---

---

---

---