When the cruise ship pulled into the port in Cozumel Mexico, I spotted a Mega grocery store from the ship. The building is a reddish pink front toward the right of the photo.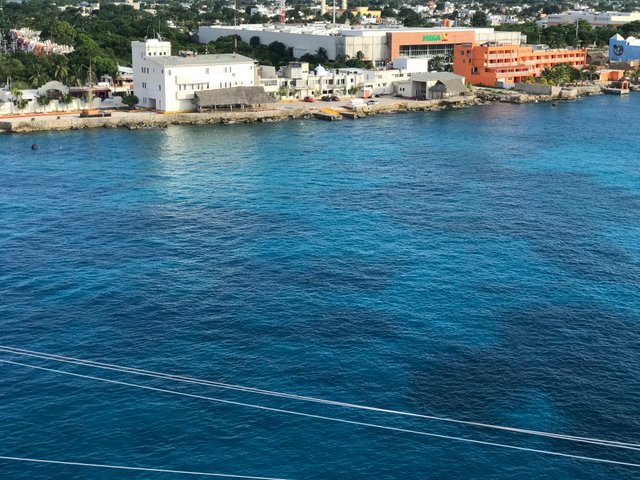 My friend and I went to that grocery store and it reminds me of a Walmart in the states. It had everything from groceries to luggage and a pharmacy. The prices were reasonable but they were higher than what I usually pay in Puerto Vallarta Mexico.
I figure that the reason is because I don't stay close to the port when I visit Puerto Vallarta. I am in a resort area around hotels, businesses and restaurants. It is more like the area where the locals shop.
I was able to pick up some supplies and my friend got a great deal on some bottles of Tequila.
We left there and had lunch at Senor Frog's restaurant that I was not familiar with prior to that trip.
Oh my goodness! The waiters put on a show and actively involved the audience, with or without your permission!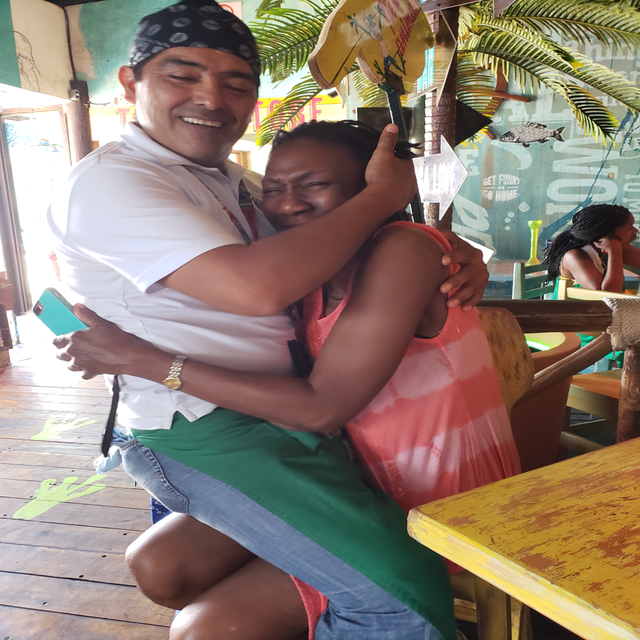 The waiter jumped in my lap and told my friend to hurry up and take a picture. It was a very funny and crazy party atmosphere. The food was good, but the margarita was better.
One of the waiters made us fresh guacamole st our table while he also entertained us. The guacamole was excellent.
I laughed a lot and had a good time even though it was hotter there than the other ports.