Mosel von oben - Mosel from above
Heute mal ein Foto von einem Kollegen, dafür aber aus einer anderen Perspektive! Drohnen haben schon was für sich. Ihr seht die Moselschleife bei Briedel bei einem wunderschönen Tag!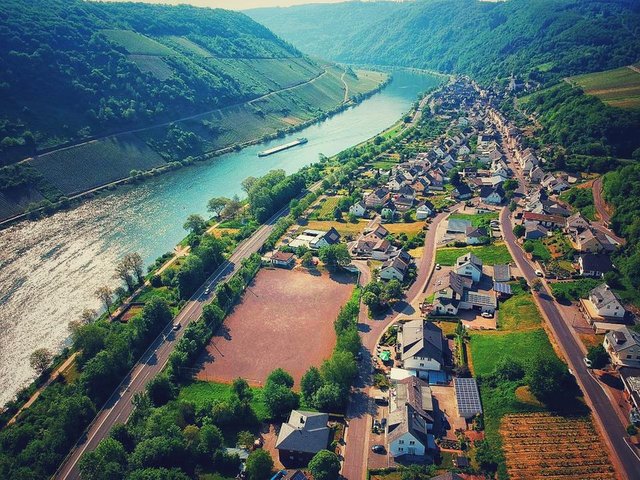 Today a picture taken by a good friend, from a different perspective. Drones got something special. The picture shows the Moselschleife by Briedel on a beautiful day.
---
Picture taken in Briedel with a DJI drone.