View from Camp Canada, Mount Aconcagua, Argentina
Mount Aconcagua (peak: 6962m above sea level) in Argentina is one of the seven summits and its bad weather, especially extreme temperatures and frequent bad storms are known to put this mountain in the same league as the "eight thousanders" of the Himalaya. This photograph was taken at Camp Canada (Camp 2) which is at about 4900m above sea level. At this level, the views are breadth taking but reflect the extreme nature of the terrain in that there is no vegetation, even during the mountain's "summer".
The eye can see as far as the snow-capped mountains across the Andes range.
Entry: Landscape Photography Photocontest.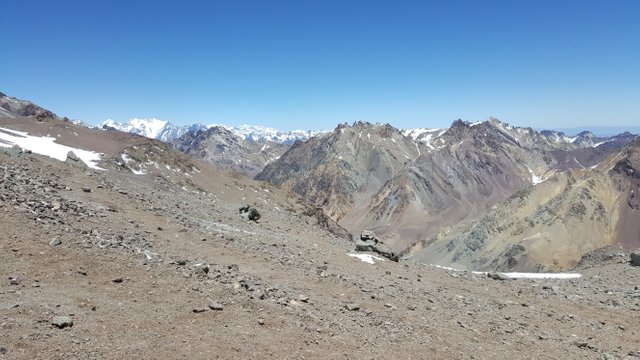 Photocred: Self