Sunset at Al Ikhlas Mosque Leupung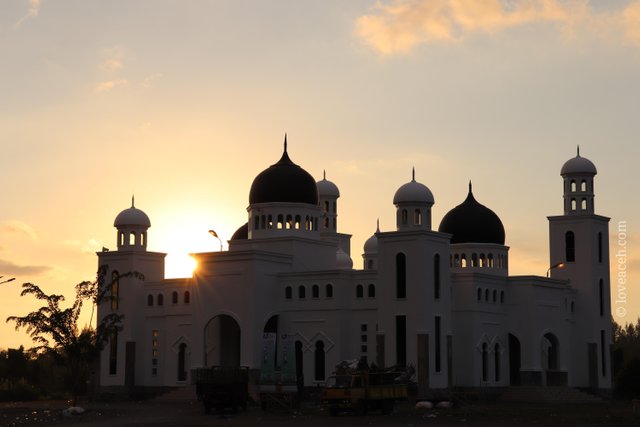 In the yard of this mosque the 13th anniversary of the earthquake and tsunami of Aceh was held some time ago.
So it looks garbage and the rest of these activities are again taken care of.
Leupung is one of the districts on the west coast of Aceh, which is one of the worst hit areas of the tsunami 13 years ago.
When crossing the west lane, this magnificent mosque is often visited by road users. Have you ever stopped and prayed in this mosque?