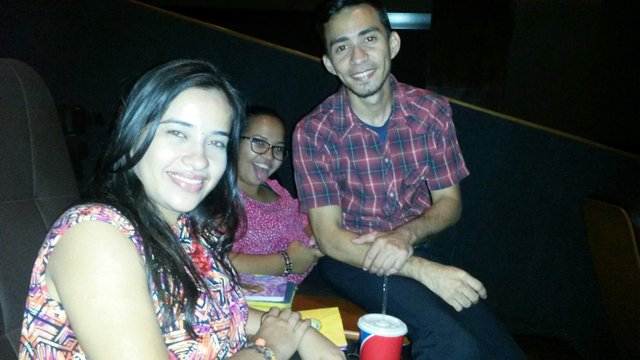 Cinex with some friends. A moment to share, a moment to de-stress is never lacking. Being always full of occupations stresses and fills life with negative moments. In a moment it is good to stop to do something different and new, the monotony turns life into a life to die.
The boy in the middle is called Moisés, the chubby one in the back is called Belismar, and the blanquita in front is called mariangie. They are very good friends.
We will see the legacy
If you want to find someone to tell them something, find a person from whom you can learn.
Posted using Partiko Android