Hurricane Roll Cake, with a Beautiful Hurricane Motif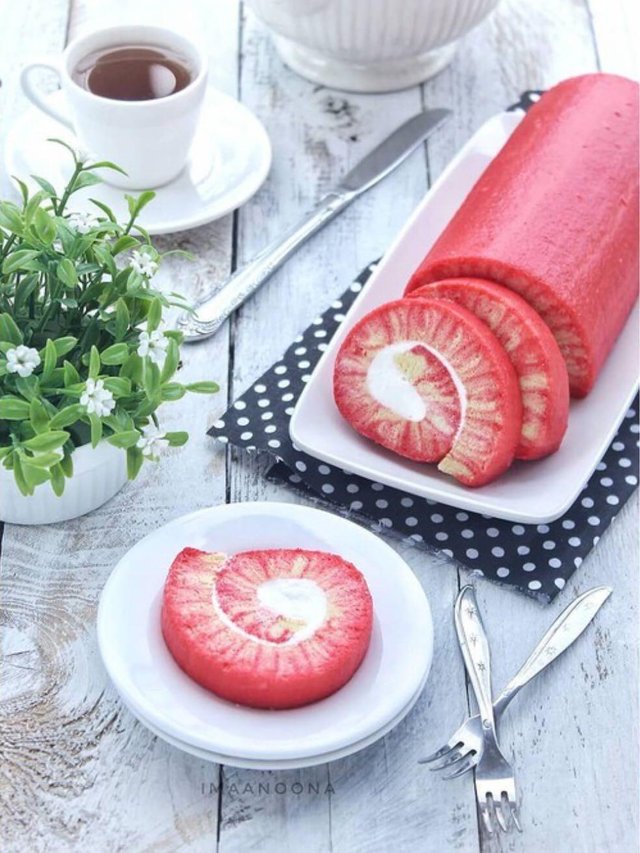 Roll cake look more beautiful with the motif 'hurricane.' Because wearing a rolled motif like a storm. making it also quite easy.
Roll cake or roll roll or Swiss roll is a sponge cake with jam or butter cream that is then rolled up. These creations are also often called rolling hours or jelly roll in the United States.
Instead of plain, now popular Hurricane Roll Cake featuring a unique wavy line motif around the sponge. Many people call this motif similar to tropical storms so called 'hurricane'.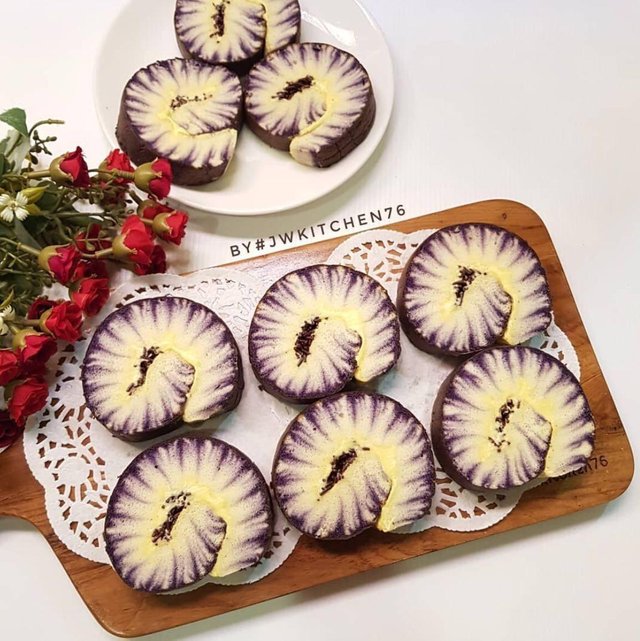 The ingredients make it the same as a sponge roll. Eggs, wheat flour, liquid milk and sugar are among others. What distinguishes is the process of making hurricane motifs shortly before the batter dough rolls baked.
Using the tip of a spoon or finger, you need to draw a vertical line from the top left to the bottom right. Then slide to the right and drag again upwards. Do it until it reaches the end of the dough.
After that, drag the horizontal line from the top left to the right. Continue to the bottom with the same pattern to complete. Baked sponge batter is ready to be roasted.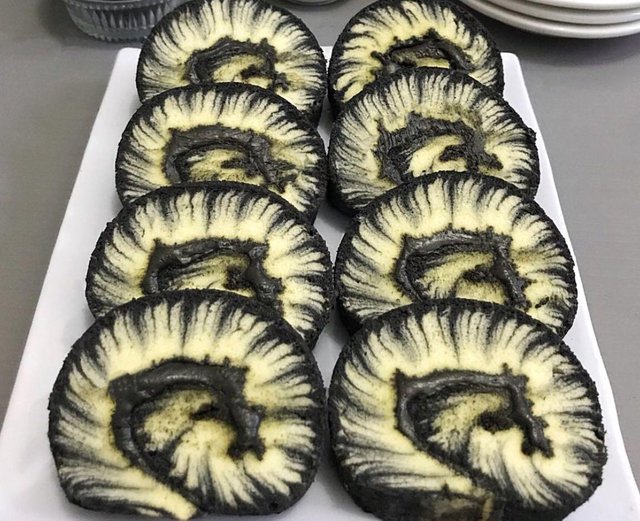 In Instagram, #hurricanerollcake tags show this gorgeous baked bean creation. Some of them give different creations. Like Charcoal Vanilla Hurricane Swissroll Cake which is black because it is made from bamboo charcoal.