KuCoin Selections Picks Ampleforth AMPL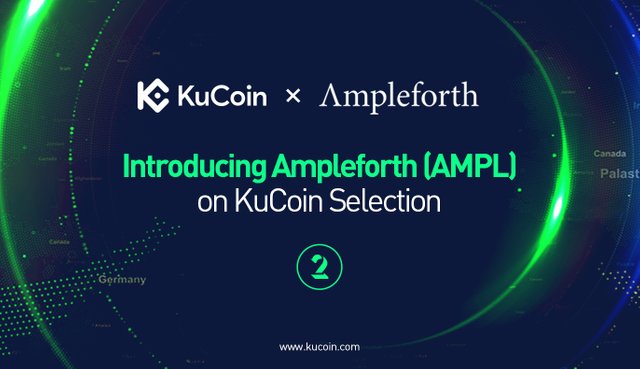 KuCoin has selected Ampleforth (AMPL) as the second project for this program.
Users may deposit the recommended token to KuCoin in the specified time period. If both the token amount and the number of people depositing the token reach the required amount within this period, KuCoin will announce the trading opening date separately.
Rules of the Program:
The specified time period: From 12:00 on 4/11/2019 to 22:00 on 6/11/2019 (UTC+8)
Token Name: Ampleforth (AMPL)
First stage conditions: At least 80,000 AMPL is deposited on November 4, 2019 (UTC+8)
The second stage condition: At least 110,000 AMPL is deposited on November 5, 2019 (UTC+8)
The third stage condition: At least 110,000 AMPL is deposited on November 6, 2019 (UTC+8)
Total Required Number of Deposit Users: 300