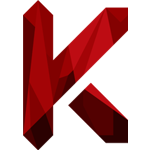 Kryptonia Task As Exchange For STEEM To SUP
We have created a Kryptonia.io task for a small exchange of 1 STEEM = 2000 SUP task reward. You can view this task directly on
Kryptonia.io
and complete if you are a member there.
How Does It Work?
It's really quite simple, follow these simple steps to buy yourself some SUP...
Login or Register at Kryptonia.io
Find our task for 2000 coins (the creator of this task is our sponsor @gringo211985)
Transfer 1 STEEM on steemit.com to @steemitbuilder
Go back to Kryptonia.io and click "complete task"
Wait for your SUP (Kryptonia has a short "pending" period on completed tasks, please see their faq for further info)
Can I Buy More SUP From You?
When you see a task from creator
@gringo211985
on Kryptonia for the exchange then we are open for trading. If you do not see any tasks set by
@gringo211985
then please leave a comment on this post and we'll get one created just for you!
New Website Coming Soon!
We are actively building a website to better explain our project and services, from our Steemit account we can continually link to relevant useful pages, rather than having to rewrite every time.
We are also preparing some really handy list of tools and projects for our members to gain some extra exposure.