THINGS TO REMEMBER IN KRYPTONIA.IO 🤔🤔🤔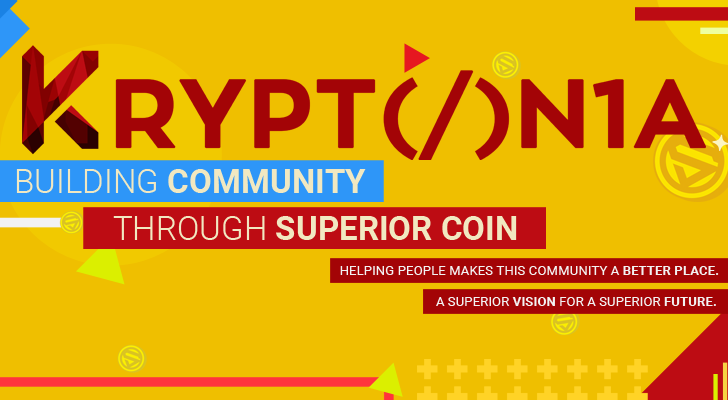 All of the coins that you received from doing tasks, connecting social media accounts and referral rewards are on-hold for not less than 14 days.

An only active referral will be recorded in your referral table.

If your referral has the UNVERIFIED status that person should confirm the SuperiorCoin Email Verification that being sent to his email. And if in case he accidentally deleted the verification the referrer can send new verification to his email.

If your referral has the UNCONFIRMED status that means he did not finish the setup or links his social media account.

For those users who have no REFERRER, they can choose any user and set it as his REFERRER. Just go to your profile image top right side and click REFERRALS OR ACCOUNT SETTINGS.

If you think your completer did not follow your task instructions, you can revoke him within 14 days only. The effect of that is his both Activity score and Reputation will go down.

You can revoke and block a completer in your task that means you completely not allowing him to do your future tasks.

The task will stay active for only five (5) days.

If you entered the wrong password for three (3) times, you cannot log in within one (1 ) hour.

If your account is disabled/banned, you have to contact directly our support via email: [email protected]

You can now use your Facebook account to create an account on Kryptonia.

You can create your group chat.

If you see CONNECTION in your profile it means two-way relationships between you as a (follower) and your follower.

Always use #SUPERIORCOIN AND #KRYPTONIA in your articles if you want to get higher upvotes from our Kryptonia Bot.
Grab your FREE ACCOUNT HERE Kryptonia.