Kblog what you need to join this blockchain blogging platform
Kblog is designed to work similar to Steemit, if you have used blockchain blogging platforms you will be quite at home. Kblog is currently in Beta phase, join now, launched for the future!

Kblog you will be able to join if you are not yet a member of Kryptonia, however to make use of the many facilities on offer I suggest using Kryptonia. Sign up for Kryptonia Account
Already have a Kryptonia account, sign into Kblog using your email and password used when logging into Kryptonia on http://kblog.io should be https://kblog.io within the next day or two, as mentioned still in Beta.
Kryptonia is a community building around Superior Coin, SUP is currently used in carrying out simple tasks between various social media platforms. Steemit to/from Kryptonia, earn in two cryptocurrencies setting up/sharing content.
Superior Coin is a crypto coin built with strong community commitment, mining community mainly found in Telegram or on Discord Earning coins via a Faucet is available
Other ways of earning is by doing Tasks within Kryptonia, or Buy/Sell Steem/SUP as mentioned in content with social media links included by @sydesjokes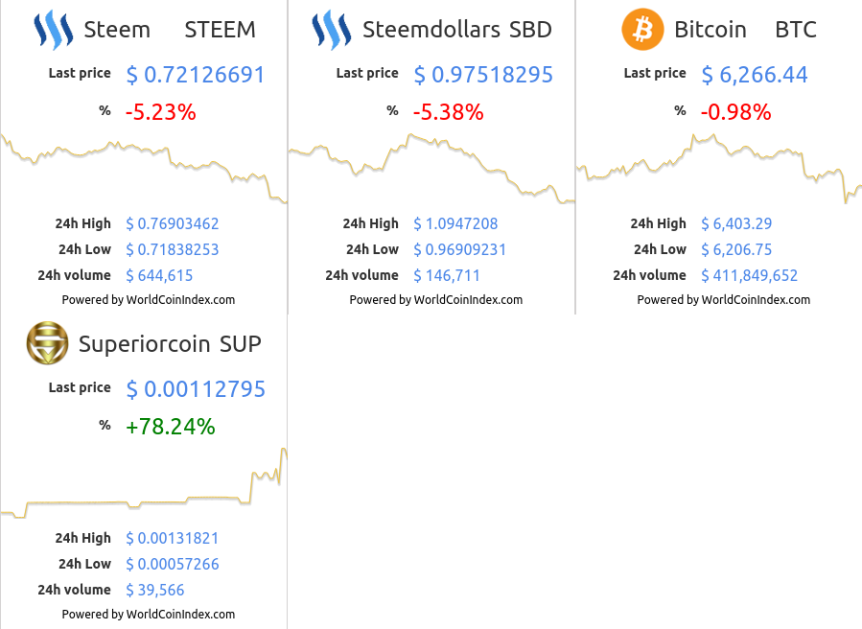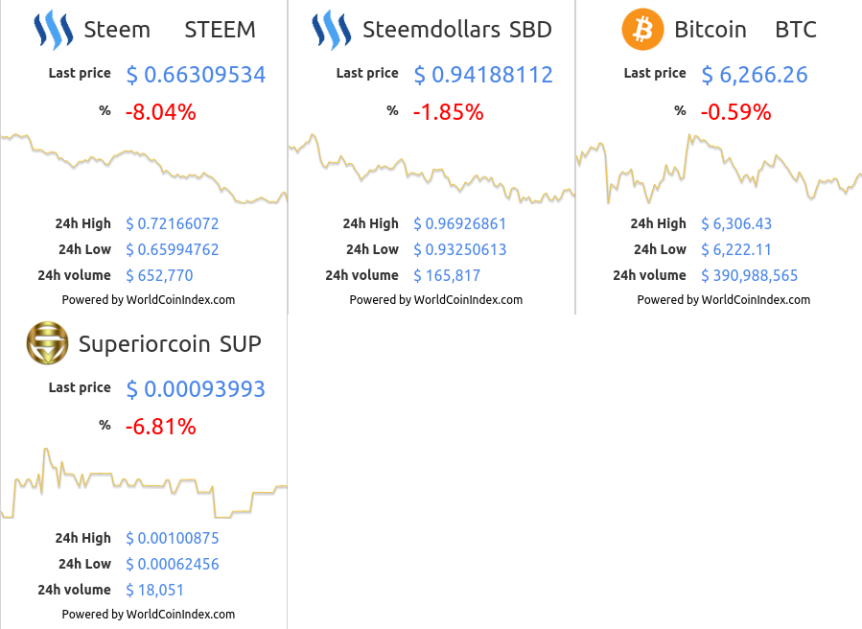 Superior Coin is a low value coin at the moment, earnings with this coin are achievable, adding Kblog will assist bloggers in earning more by using another blogging platform that pays. Original, high quality content you will be proud to share and earn, at the same time learning blockchain technology.
Those not wishing to mine, do tasks, who would however enjoy obtaining SUP via Exchanges
Round up what you are to expect in Kblog, New/Trending/Promotion Tabs are available for ease of access, Promotion Tab is not fully functional at this point in time.
Voting Points - Total users SUP points earned from the posted content.
Voting Value - First vote will be at 100%, decreasing at value of 10% per vote over a 24 hour period when reset. Calculation of Voting Value calculated on available balance in Kryptonia at a rate of, x 0.05 therefore the way I understand this calculation as follows,
Available Balance of say 10 000 SUP x 0.05 = Vote pays 5 SUP > less 10% Available Balance 9990 SUP = Vote pays 4.995 SUP > lowering at less 10% to next 24 hours reset.
Points obtained from article content, added points will remain adding up in Kryptonia Bank as a running balance, payout will occur when next payout timer is released. After 7 days this converts to Superior Coin SUP, estimated Points move into Tradeable SUP.
Transfer Feature allows users access to transfer SUP between members, where SUP funds will be added to Kryptonia bank balance.
Flag Feature will be available to move unwanted comments to bottom of a page, this will assist Admin in notifying them of unwanted comments on your blog.
This is a review on how I understand the platform Kblog will initially work, running in Beta many new features will be arriving. SSL (Secure Socket Layer) to be on the site within hours of launch.
Kryptonia Development Team must be commended on completing Kblog a request through voting on Kryptonia by Members, the Community can now enjoy writing blog posts in both Steemit and on Kblog, use Tasks and share content further. Blogging has become more difficult over the years, working together drives better results.
If any errors are found in this please make note of them below for correction, something bright and shiny new we tend overlook or mis-interpret making the review critically incorrect.
Next stride forward Kryptonia Development Team have an Exchange in their sights coming soon supporting Superior Coin with Banking at your finger tips.



Animated Banner Created By @zord189