STEEM AND SUPERIORCOIN?
Do you want to earn them both?
Yes, you read it right. You can earn them both one step at a time.
If you are interested,want to learn and know how it works?
Please do keep on reading.
Steemit
Are you tired of posting blogs everyday? hehe I know it is kinda frustrating sometimes but longevity is very important in this platform, anyhow that is not the main topic here. :)
Steemit post!
Everyone knows already how to make a post. Am I right?
Once a blog post is done. Copy your url's post and go to Kryptonia site.
---
What is Kryptonia?
Kryptonia is Superior Coin Community
A social media platform where you can interact and form connections will people around the world. A community that can help you promote your business and get you quality clients around the world through the creation of task. Kryptonia is packed with:
TASK SECTION — It allows you to earn FREE SUPERIOR COIN by completing other user tasks and by sponsoring your own tasks. You can promote your business, websites, blogs and social media account to get more followers or quality customers. Run tasks to give away Superior Coin for something you like people to do for you such as write a book, write a letter, create a web page or blog for you or simple read an article on a site where you might earn credit or money for readers etc.
BLOG — Where everyone gets paid for creating content.
MARKET — An e-commerce website community where users can buy and sell products inside the community.
TALENT SECTION — Hire the best talent or find work from anywhere in the world.
EXCHANGE — The most advanced cryptocurrency exchange to buy and sell coins.
---
If you haven't sign up? You can use my referral code here and do not hesitate to send me a private message if you need help.
https://kryptonia.io/?ref=DVN5PW4N74
---
How to earn steem and superior coin?
Steemit account > steemit post.
Kryptonia account > RUN A TASK.
Step 1.
Write a blog. Post it on steemit.
Copy your url's post.
Step 2.
Go to your kryptonia account. Promote your steemit post by running a task!
Click on the create button under TASK section.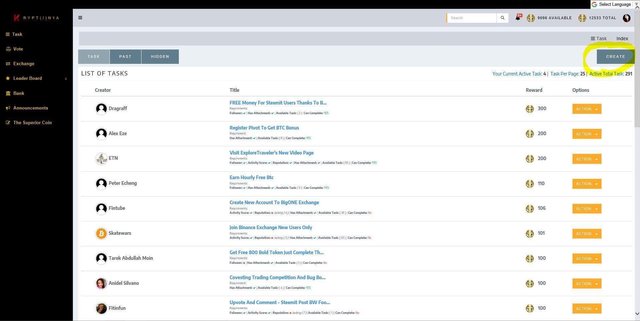 ---
Create your own title of your task.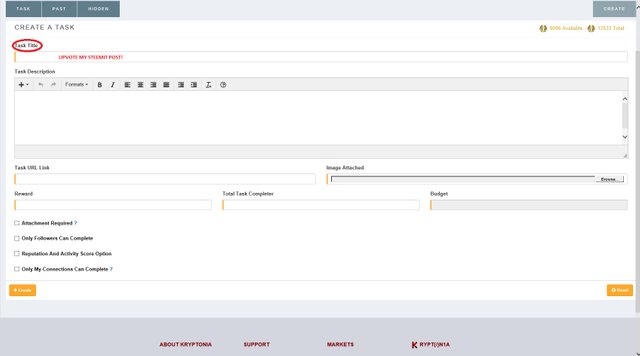 ---
insert yourtask description. In here you have the power to make your own rule.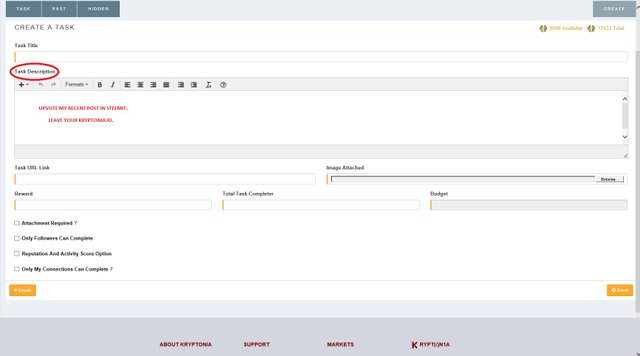 ---
paste your url's post, put the desired superiorcoin reward and number of completers.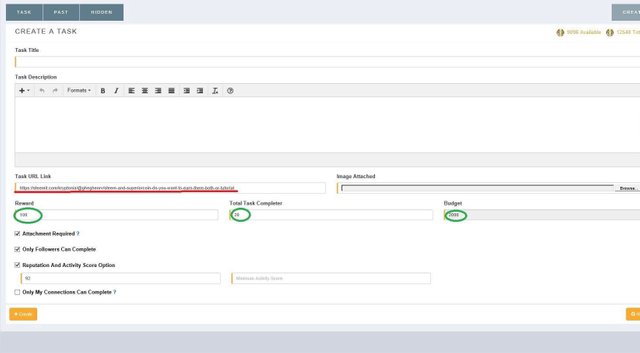 ---
choose the qualifications of your completers.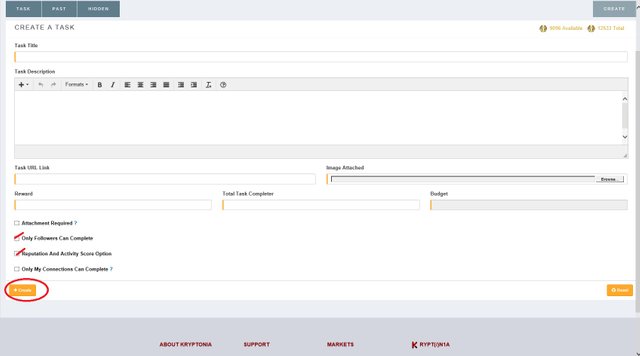 YOUR DONE! Task is included on the list and you promoted your steemit post!
Good news! @kryptoniabot will reward you automatically an upvote on your post upon creating your task. Is'NT great?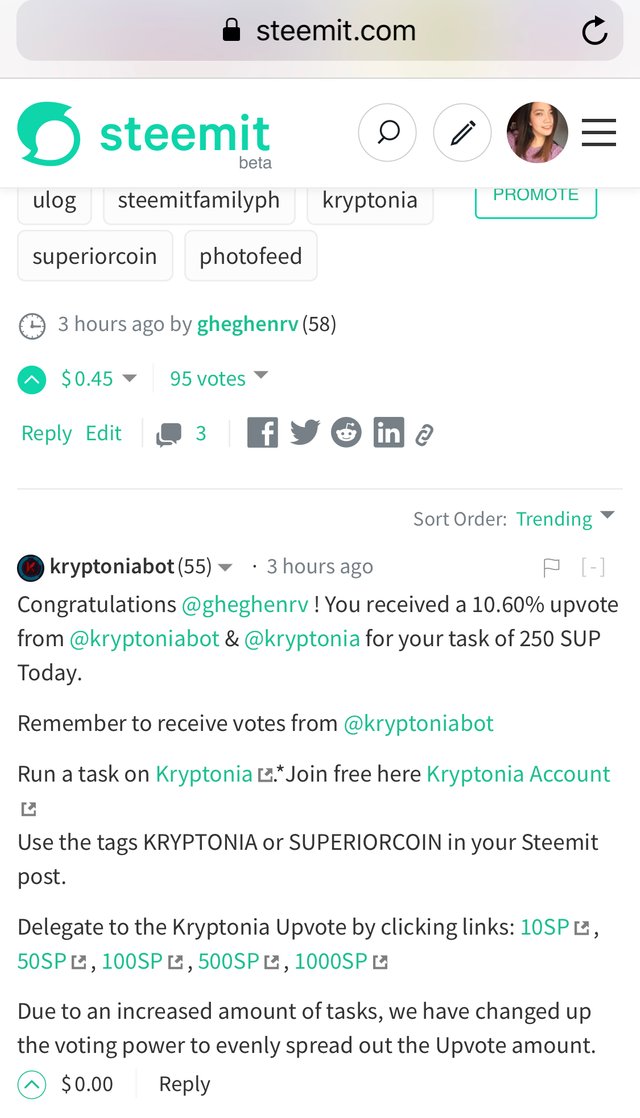 ---
If you are wondering where will you can get the budget to run a task. You do not have to worry, you just need to connect your kryptonia account to your social media accounts and get 100supcoin in every connected account.
I connect mine to five accounts so I started with 500 superiorcoin.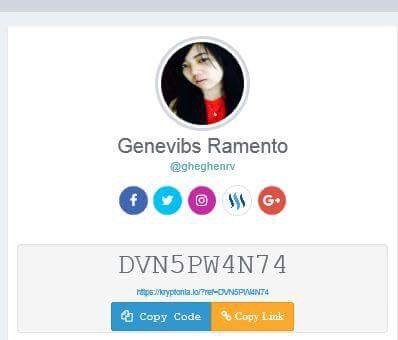 - not only steemit post is being promoted in this platform, any of your posts from your social media accounts are possible!
---
Step 3.
Complete Tasks
— complete the following rules in every tasks and earn superiorcoin.
Below is an example of the task I did.
---
Choose a task, click the view button.

---
read and understand all the task details. Then, click complete task. It will direct you to the link/site of the task.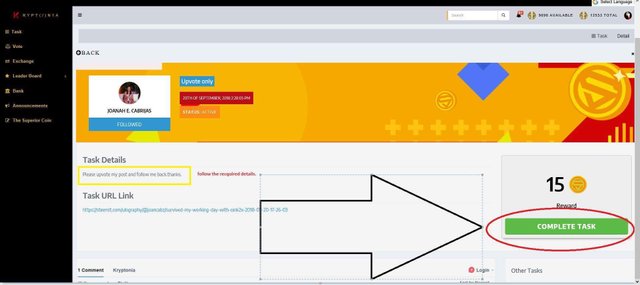 ---
make sure to follow the rules you've read on the previous step.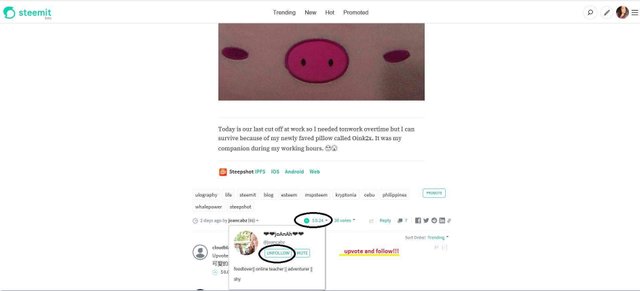 ---
then GO back to kryptonia and click yes if you completed the tasks. Cancel if you dont.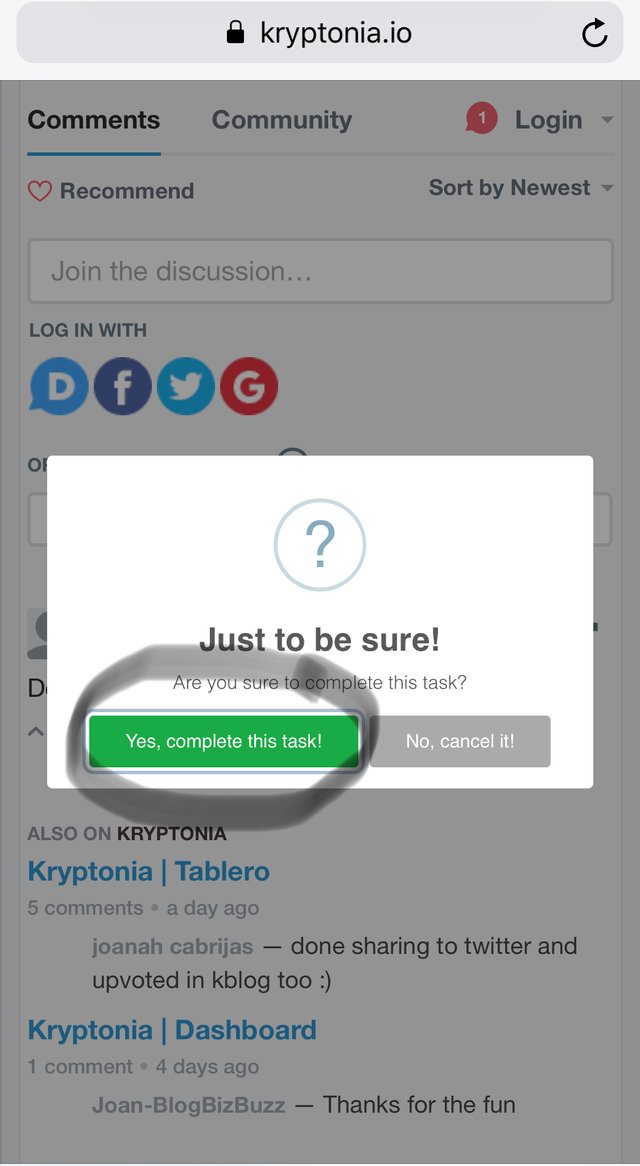 ---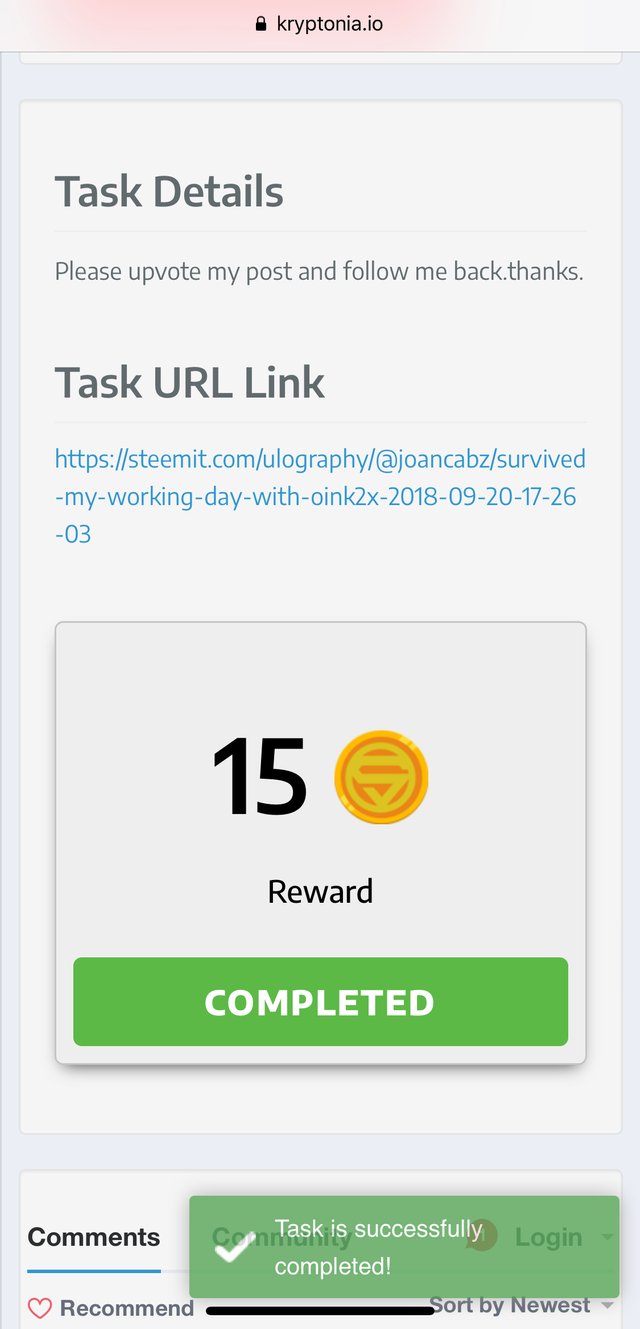 ---
as of 22 September 2018 here are the prices of the said cryptocurrencies above.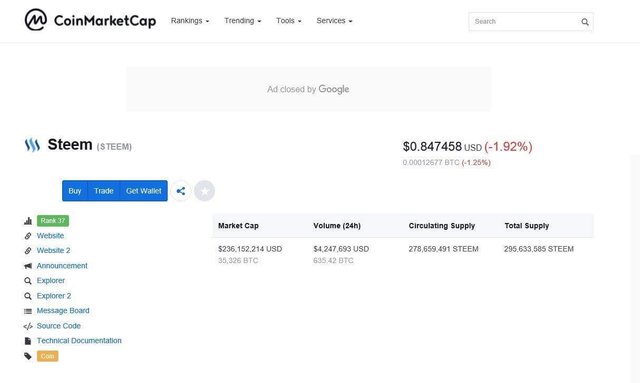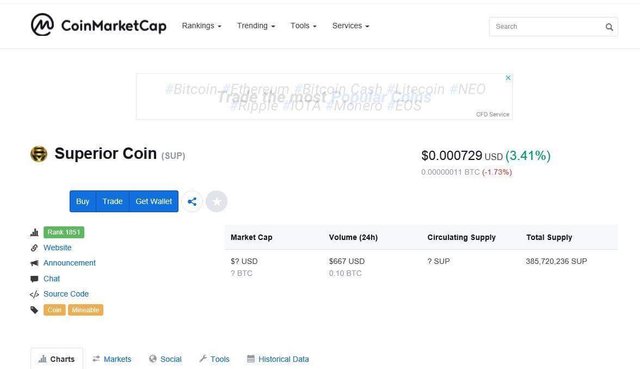 ---
What are you waiting for? Enjoy steeming and start exploring Kryptonia.
Thanks for passing by,
@gheghenrv