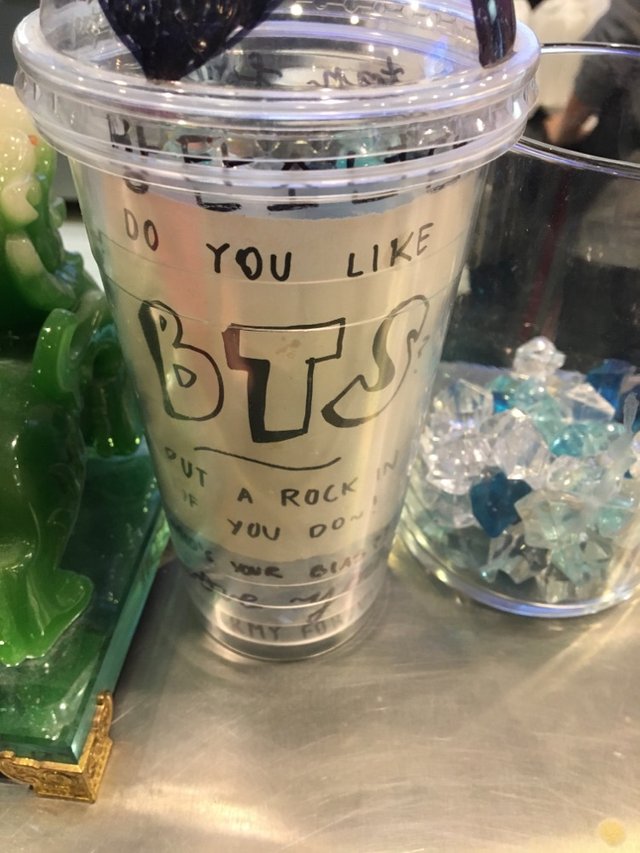 I was at a restaurant in Canada yesterday and saw this cup. The cup said put a rock in the cup if you like BTS.
I don't know much about Korean pop music, but I know about BTS. (It stands for burn the stage.)They are such a famous boy band. The look of k pop bands seems to harken back to the days of NSync and the Spice Girls.
The fact that I know BTS is proof of how big they have gotten. It's a great example of globalization that Korea is not exporting the most popular boy bands and girl bands.
PS- the restaurant had great bubble tea and noodles🙂
Posted using Partiko iOS