[Organic Korean] Advanced Level Korean Tutor in Seoul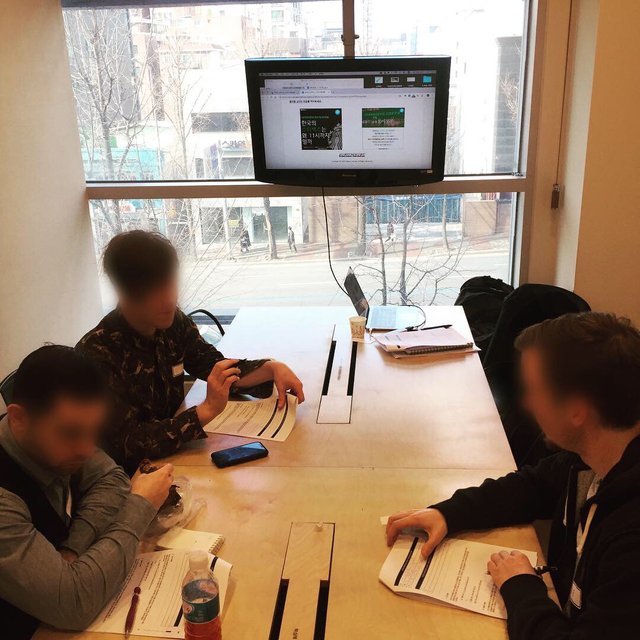 Hello 👋 My name is Miri and I'm a Korean language teacher at Organic Korean.
If you've studied Korean and Googled Korean content, you might have visited my website - Organic Korean. Yes, that's me 👩‍🏫
​Every weekend, a Korean group class is held in Seoul.
We're going to do real communication with authentic materials, not textbooks 🗣
✔ I'd like to make sure this is not mere language exchange.
✔ The class only goes in Korean.
✔ The class is only for intermediate- and advanced-level Korean learners. (TOPIK level 4 or above)
​
I don't prefer using resources that are only designed for Korean education. As always, my class works with real communication, which is based on authentic materials such as tv shows, K-pop lyrics, the news and more. It's very communicative and well-organized.
After the class, a writing assignment and a speaking assignment with a camera will be given. The results will be reviewed and revised by me. Depending on each student's schedule, it should take around 3 to 5 days to complete.
The thing is, I don't want to spend too much time in my class explaining grammar points, which can be easily researched during off periods. Depending on each student's needs, I will be able to share the link to reference it, but I'd like to make sure the class is non grammar-focused.
My aim is to focus on real-life conversations, which you will pick up from the class and have the ability to use right away.
If you want a more customized class with a group class fee, my class will suit you perfectly.
🔔 You don't need any textbooks or reference books. I will always provide all of the materials that I've created.
💁‍This class is recommended:
✔ if you're not satisfied with a language exchange program
✔ if you feel stuck at a certain level of Korean language skills
✔ if you want to get a job in Korea
✔ if you want to brush up your Korean skills for business or academic purposes
✔ if you want to be a foreign celebrity in the Korean entertainment industry (broadcasting or YouTuber)
✔ if you want to be more localized in Korean life
💁‍Duration: 100 minute + writing/ speaking assignment and individual review coaching
💁‍Location: Sinchon, Seoul
💁‍Maximum 8 people
🌐 Meetup page (RSVP here): https://www.meetup.com/organickorean
👩‍💻Miri Choi; Korean language teacher
[email protected]
👩‍💻Work Experience
​@ Organic Korean (2015 - present)
Top-ranked Korean language education website
Top-ranked BTS article analysis
​@ Eggbun Education: language education company that developed chat-bot tutor app (2015 - 2018)
Head of content: Korean/Japanese/Chinese/English
Korean content developer/specialist; has already achieved proven content with +1,000,000 users from all over the world
​🌐 Website: http://www.organickorean.com
🌐 Meetup page (RSVP here): https://www.meetup.com/organickorean
🌐 Facebook: https://www.facebook.com/organickoreanok
🌐 Instagram: https://www.instagram.com/organickorean
🌐 Twitter: https://www.twitter.com/organickoreanok