Market Manipulaters
Market Manipulaters
It's interesting how history always repeats itself. It's like they can't make up a better lie than trying to make people fomo-in in a bad, risky spot in the market.
First, CZ posts on Twitter and it ends up being posted on a motorcycle. This makes me skeptical.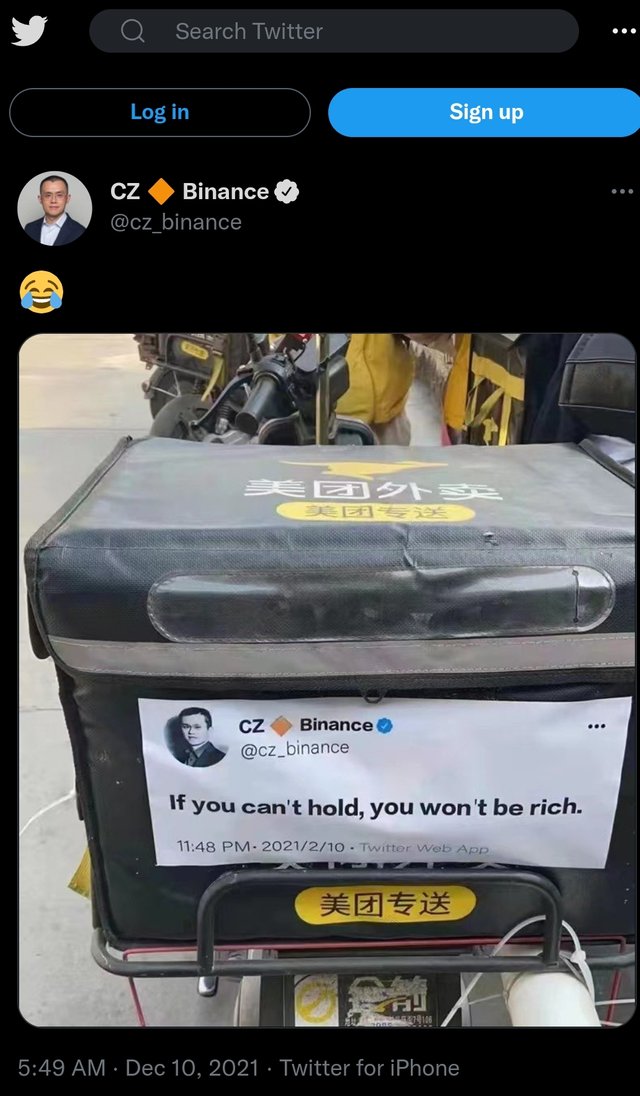 MicroStrategy bad buy spot?
Next, MicroStrategy posts that he "bought the dip" but to tell you the truth, he has bought the dip in the wrong spot 2 times in a row! Very suspicious 👀🤔.