최근 캡사이신 양념을 구입했습니다. 매운맛을 좋아하는 저에겐 필수 아이템입니다.
캠사이신 양념을 구매하여 맛을 보고, 다양한 음식에 넣어서 먹어보았던 느낀점을 말씀드리겠습니다. 보통 음식점에서 매운 음식이라고 먹었던 음식에서 느꼈던 맛과 통증을 그대로 경험할 수 있었습니다. 이 저렴한 소스하나면 매운 음식을 먹기 위해 매운 음식점을 찾아다닐 필요가 없네요! 집에 있는 아무 음식에다가 머무리면 끝입니다.!
더욱 매운 맛을 즐겨봐야겠습니다.
I recently purchased capsaicin sauce. It is a must item for me who likes spicy.
I will tell you what I felt when I purchased the seasoned fish, tasted it, and put it in various foods. I was able to experience the taste and the pain that I felt in the food that I ate at the restaurant, usually spicy. If you have this cheap source, you do not have to go to spicy restaurants to eat spicy food! If you stay at any food in the house, it is over!
I have to enjoy the more spicy taste.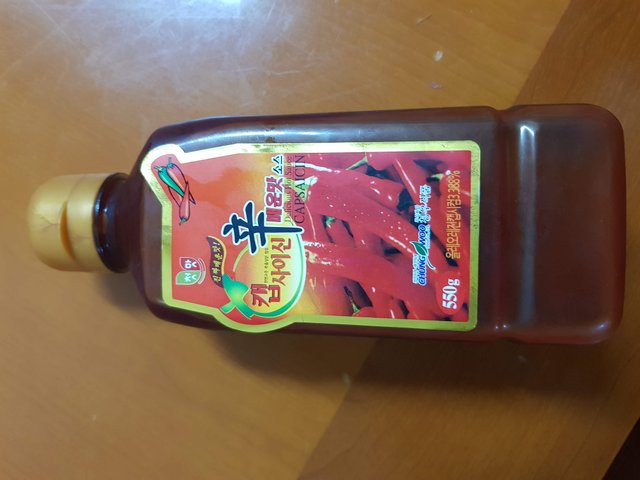 분명 핸드폰이나 PC에서는 제대로 보였는데 Steem에 올리면 옆으로 누어 있는 사진들 ㅠㅠ 왜그럴까요?