안녕하세요, 드디어 평일의 절반이 지났습니다! 점점 월급날이 다가오시는 분들이 계시지요? 화이팅입니다! 스몬도 1승 달성했습니다!
Hi, Tuesday is over. Tomorrow is already middle of the weekday! We won one today too !! I was a bit tough today and I wanted to give up, but I achieved it! Go!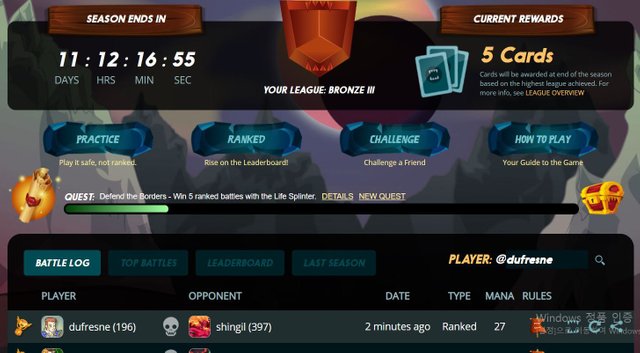 ---
Sponsored ( Powered by dclick )
안녕하세요 스티미언 여러분. 오늘 여러분께 스팀 블록체인 기반 광고 플랫폼 DCLICK을 소개...