ALGORITHM can be defined as a step by step approach in problem solving. Algorithm can also be defined as a sequence of finite sets of instructions, logically ordered to solve a defined problem
CHARACTERISTICS OF ALGORITHM
• Algorithm is written in simple language
• An algorithm ends after a fixed number of steps
• Each step in an algorithm clearly specifies the action preformed
• There is always a unique successor to each action
• It must have a finite set or sequence of actions.
Task 1: Write an algorithm to add two numbers
1. Start
2. Get the first number
3. Get the second number
4. Add the two Numbers
5. Display the result
6. Stop
Total commitment is paramount to reaching the ultimate in performance. Tom flores.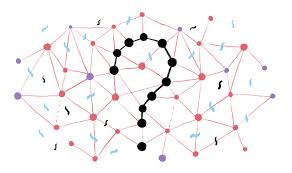 Task 2: Write an algorithm that accepts five numbers and display the sum and average od the numbers.
1. Start
2. Get the first number
3. Get the second number
4. Get the third number
5. Get the fourth number
6. Get the fifth number
7. Add the five numbers
8. Divide the sum by five
9. Display sum and average
10. Stop