Tezos vs Icon Staking 재무 프로토콜 비교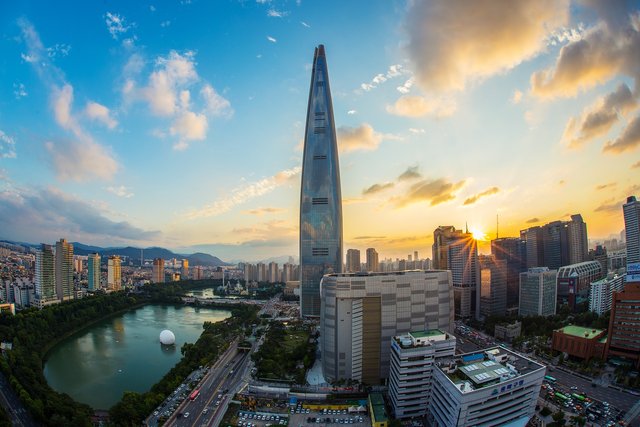 Tezos is currently the most popular for staking. After testing it out I must say that the time it takes the baker to release funds takes a bit too long. The interface looks clunky and provides the most basic of data.
The goal of the founder to implement Zero Proof of work is admirable but it seems that Tezos was rushed to market before the product was done.
Going in and out of Tezos has also been frustrating. I used Kucoin to buy Tezos and they basicly cut up my order into small chunks in order to create more orders on my order book.
The goal is to generate more fees from the user. This kind of trading event only happens when you sell at market value. Here is the most hilarious part is lets say an order was just executed for 1.50 the next micro order would be something like 1.40, then 1.20, then 1.00, and so on.
If your order happens to be large like lets say you are moving like 4000 dollars of Tezos in USDC in order to keep in your wallet. It will drop the value of your crypto till each micro transaction is filled. I personally lost 700 so am letting people know about their practice.
Even do I do like Tezos due to the on boarding issues I have decided to stake Icon instead. Going in and out of Icon is easy since it trades on Binance. The value of Icon has tanked dramatically and has lost 98% of its value from its all time high of around 13 bucks. Currently it is trading at around 19 to 21 cents.
Currently there is 127,349,345 Icon staking on the network with a current market value of 26 million dollars.
IconLoop seems to be a very responsible company that is focused on caring out the city of Seouls wish to modernize infrastructure.
Staking Icon is simple and rewards come in daily. To me what sets apart Icon from all other cryptocurrencies is that it comes out of Korea. Other technologies that have come out of this nation has revolutionized the world, do as with anything it is a calculated risk.
Tezos는 현재 스테이 킹에 가장 인기가 있습니다. 그것을 테스트 한 후 베이커가 자금을 출시하는 데 걸리는 시간이 너무 오래 걸린다고 말해야합니다. 인터페이스가 어수선 해 보이며 가장 기본적인 데이터를 제공합니다.
Zero Proof of Work를 구현하려는 설립자의 목표는 훌륭하지만 Tezos는 제품이 완성되기 전에 시장에 진출한 것으로 보입니다.
테 조스를 출입하는 것도 좌절했습니다. 나는 Kucoin을 사용하여 Tezos를 구입했으며 기본적으로 주문서에서 더 많은 주문을 만들기 위해 주문을 작은 덩어리로 줄였습니다.
목표는 사용자로부터 더 많은 수수료를 생성하는 것입니다. 이러한 종류의 거래 이벤트는 시장 가치로 판매 할 때만 발생합니다. 가장 재미있는 부분은 주문이 1.50에 대해 방금 실행되었다고 말하면 다음 마이크로 주문은 1.40, 1.20, 1.00 등이 될 것입니다.
주문이 크면 지갑에 보관하기 위해 USDC에서 4000 달러의 Tezos처럼 움직이고 있다고 말할 수 있습니다. 각 소액 거래가 완료 될 때까지 암호화 가치를 떨어 뜨립니다. 나는 개인적으로 700을 잃었으므로 사람들에게 그들의 연습에 대해 알리고 있습니다.
Tezos가 탑승 문제를 처리하는 대신 아이콘을 대신하기로 결정했습니다. 아이콘이 Binance에서 거래되기 때문에 Icon의 출입이 쉽습니다. Icon의 가치는 급격히 높아졌으며 약 13 달러로 사상 최고 가치의 98 %를 잃었습니다. 현재 약 19 ~ 21 센트에 거래되고 있습니다.
IconLoop은 서울시가 인프라를 현대화하고자하는 도시를 돌보는 데 주력하는 책임있는 회사 인 것 같습니다.
스테이 킹 아이콘은 간단하며 보상은 매일 제공됩니다. 나에게 Icon은 다른 모든 암호 화폐와 구별되는 점은 한국에서 나왔다는 것입니다. 이 나라에서 나온 다른 기술들은 세상에 혁명을 일으켰습니다.