The snow-covered ground is in silence. 눈 덮인 대지가 적막에~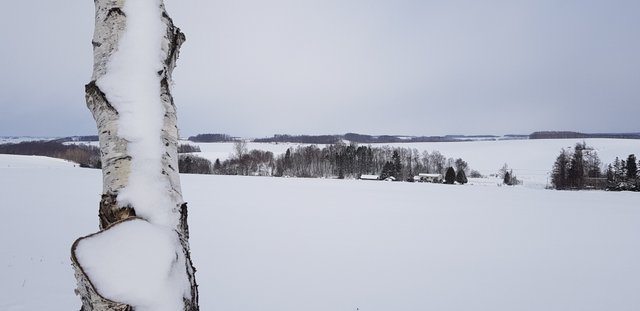 White snow piled up on the ground covered in silence. After a cold and difficult journey of life, we find a comfortable home. But for today, I want to look at the white earth in the cold. As if today is the last day.
A white birch is standing alone like a lonely me.
온통 적막에 휩싸인 대지 위에 하얀 눈이 쌓였다. 춥고 힘든 인생 여정을 보낸 뒤 우리는 안락한 보금자리를 찾는다. 그러나 오늘만큼은 추위 속에서 흰 대지를 마냥 바라보고 싶다. 마치 오늘이 마지막 그 날인양.
흰 자작나무 한 그루가 고독한 나처럼 외로이 서있다.