North Korea Fires Multiple Ballistic Missiles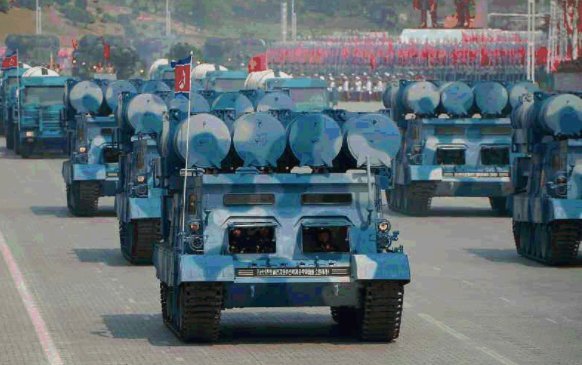 The day before "Berserker Thursday" with its UK elections, Comey testimony and the ECB decision, was supposed to be quiet. Instead we had the first domestic Iran terrorism in decades, Iran vowing revenge on Saudi Arabia, rising Qatar crisis tensions, South Korea telling the US it can go to hell, Syria threatening to strike US forces, the biggest crude crash in months, Germany pulling out of Turkey, Turkey approving the deployment of troops to Qatar, and stocks of course finishing the day higher.

And now, to top it all off, moments ago North Korea fired not one but multiple ballistic missiles, confirming the earlier story from Japan's Asahi.

From Yonhap:
North Korea launched a salvo of apparent ballistic missiles from its east coast Thursday, South Korea's military said.

"North Korea fired multiple unidentified projectiles, assumed to be surface-to-ship missiles, this morning from the vicinity of Wonsan, Gangwon Province," the Joint Chiefs of Staff (JCS).

It was immediately reported to President Moon Jae-in, it added.
Expect futures to melt up on this latest development in a world whose news cycle no longer takes even one minute off.
ZeroHedge

For only the best of ZeroHedge and articles relating to Steem, Follow me @Zer0Hedge