I've been putting off writing this post, trying to scare up enough funds through working bounties and contracts and such, but we need your help!
It's been an amazing 2 1/2 months in Barcelona: my health is much improved (my fondness for Spanish healthcare is an entire post of its own someday), including my broken arm having healed to the point that I have been able to work a somewhat normal amount of time for the last few weeks. We've gotten some releases out, including a version of WinZEC that tracks current Zcash (well, aside from 1.1.1 that JUST dropped! support for that soonish), MacZEC should soon drop (sorry to have neglected all you Mac folk for so long!), work is progressing on improvements for Insight block explorers for Zcash, Komodo and most importantly Komodo Platform asset chains. A bunch of people are working on all the Insight stuff too.
I FINALLY got a patch cleanly extracted for gmp so that libsnark can build on Windows with the stock source code from upstream. Thanks to Jack Grigg (@str4d) for adding the code snippet in the bitcoin derived depends system to apply it. This is a win for all zcash derived forks, as we won't need to use forked versions of libgmp on random github repos anymore!
Also we just got an arm64 build of Komodo 1.0.15, dev branch, built and working last night. It includes 5 months of improvements and fixes since my initial arm64/aarch64 port of 1.0.8 back in January. Packaging and release of this coming, as they say, Real Soon Now (hopefully tonight!) :-)
We've been able to stay in Barcelona as long as we have due to the generous sponsorship of jl777, lead developer and founder of the Komodo Project, who covered the cost of our flat and expenses for the last half of our stay. However, due to a long series of unfortunate events, including airline and travel agency mixups and cybercriminals (we didn't get hacked, but a trading partner did, and we got hit with the fallout), the kids and I now have to leave the European Union by June 12, and we do not have tickets back to the United States, the funds it'll take to get my car out of the parking garage, nor for our substantial server bills due just after the start of June.
Lots of work is in the pipeline but not close to paying off directly yet, all of it of course open source, and we need your help to get back to the US (we miss Denver and our peeps there!) and stay on our feet until a few things are ready to launch.
Oh yeah, I am also now officially a Core Dev on the Komodo Platform Project, I just kind of slid that into my profiles in various places over the last few weeks :-)
Donations in KMD and any asset chains traded on its BarterDEX system with the same address format can be sent to: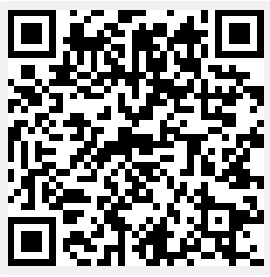 RFHfS9z19AnzDYYvKEdmc7ijmydfQnzZdi (if you send to an asset chain, email me at radix42 AT gmail dot com to let me know, as I may not have it activated!)
Bitcoin (BTC) to: 1FHVo6QHU7oDYMkZirN8CVrHDHQeEazpo2
Zcash (ZEC) to: t1TWmmTSNoWeMSxBV2TzypxGe1gtKcY2ruQ
or
zcgYDWhqiVTtG8k3kbzc8wjNbXnxsJckfNjfHX66Udd74CjadFmwkqKuU1b9hg7wsJ5ZtujmWCk7LN7cc7iu3ig1dQxVVKu
HUSH to: t1KUZLoqQ8uAux3P53hwo5uxnPze2m8EFsL
Just do NOT send me PayPal, that's over USD2k in the negative due to cybercriminals!!!
More updates, code and releases soon, love you all, take care,
Ciao,
D. Jane MercerWeiss
Barcelona, Spain
PS if you want to send some altcoin that isn't listed above or on BarterDEX, you can send to me on cryptopia or Freewallet.org as username radix42 (yes I know, I know.....but those are just used as inbound donation hot wallets)