Cutting-edge Technology Decentralizes Exchange And Token Issuance On Komodo Platform by CWF
In light of recent events, China has moved forward and outlawed ICOs and plan to massively regulate crowd-funding events on the Blockchain due to a surge in scams and pyramid schemes. Regulations are inevitable and sentiment is frequently negative.
This affects the price of all cryptocurrencies as seen in the aftermath of China's announcement. To counter these events from affecting crypto markets in the future, Komodo Platform proposes a solution to decentralize exchanges and asset issuing mechanisms.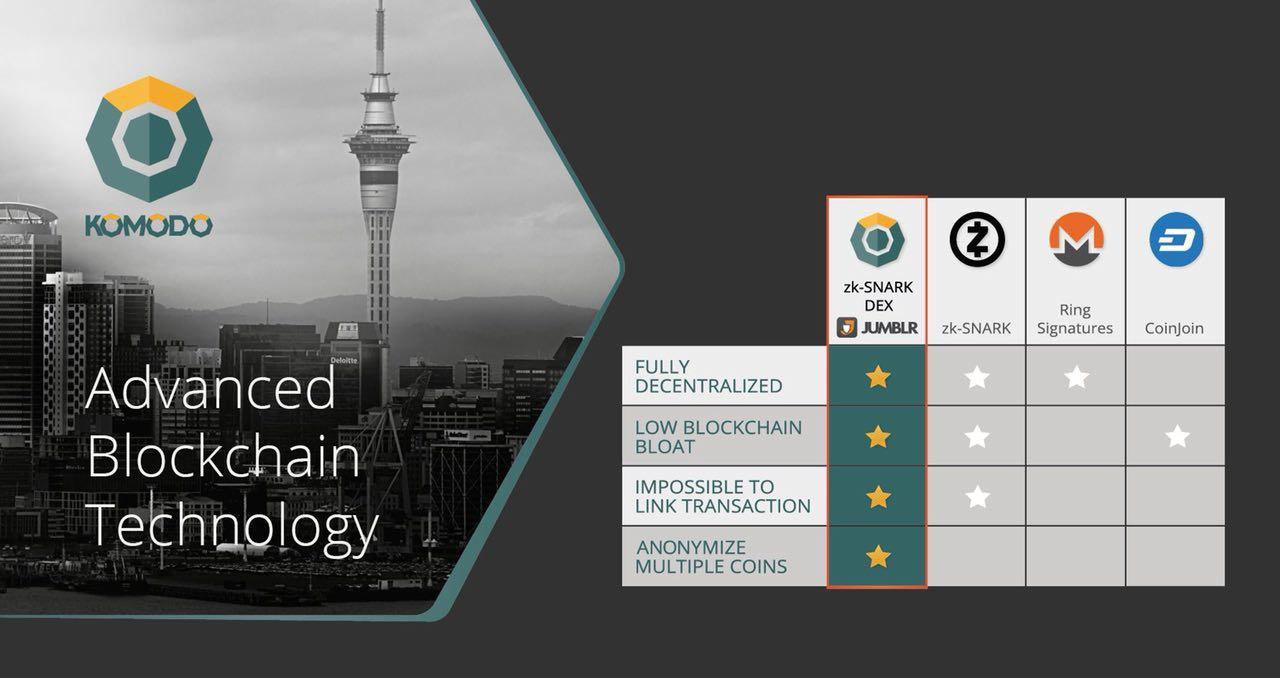 BarterDEX: Komodo Platform's Decentralized Exchange
Needless to say, traditional exchanges are bound by local law and regulations. That means that users' funds are at the mercy of the jurisdiction in which the exchange operates.
However, what if the exchange does not operate anywhere? What if it's distributed? It then becomes an exchange that is not bound to any specific jurisdiction. It becomes as resilient as decentralization itself.
All of this is now possible due to BarterDEX. Notwithstanding, the platform took this a step further and added a mechanism to decentralize liquidity by allowing any user to provide liquidity for any given coin pair. This opens the door to fiat/crypto services such as debit card loading or remittance in a decentralized manner.
The above features make BarterDEX the first distributed exchange that could solve the low volume problems that riddle decentralized exchanges such as Bitsquare. That is not all! JL777, the lead developer, integrated atomic swaps into BarterDEX. That means it is no ordinary exchange. It realizes cross-blockchain trades without the need for intermediaries or depositing coins in an exchange, making BarterDEX the first project delivering atomic swaps with automatic order matching.
Assetchains: A Distributed Token Issuance Protocol
Komodo Platform has also solved the asset issuance problem by integrating something called "Assetchains" into the platform. Cryptocurrencies and torrents have proven that decentralized and distributed networks are much more resilient than their centralized counterparts.
JL777 has applied this logic and created Komodo Platform as the Swiss-knife of blockchain and decentralized services. The idea is to allow any developer to issue their own tokens and build their own Dapps on the blockchain.
However, JL777 did not want Assetchains to depend on Komodo Platform indefinitely. Hence, all Assetchains remain independent and can move away from Komodo Platform if they wish.
Even though all Assetchains have a high level of independence when compared to their ERC20 peers, they all enjoy Komodo Platform features such as Agama Multiwallet, BarterDEX, and Jumblr (zero knowledge coin tumbler).
Komodo Assetchains can be used as cryptocurrencies, to store arbitrary data on the blockchain (ie: key value storage), or as the framework for Dapps (decentralized apps).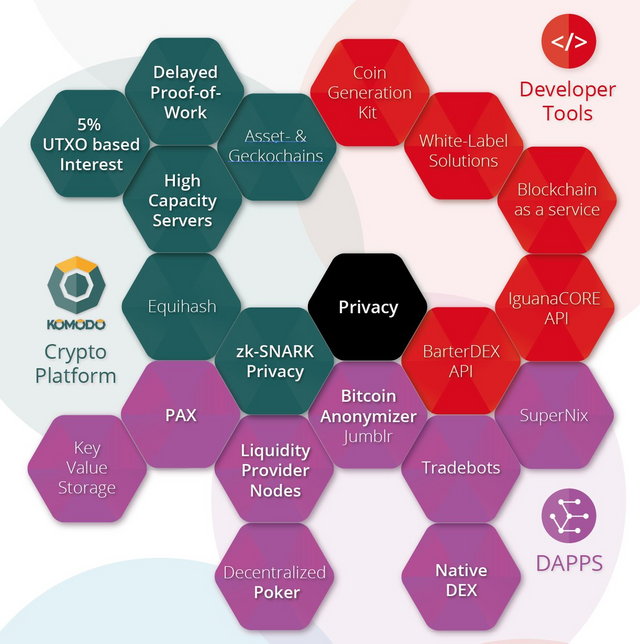 Komodo Platform's Next Move
All the parts of the project mentioned above were showcased during the Stockholm Blockchain Conference today. In the preceding week, Komodo Platform has seen a rise in value while the team was gearing up to make a game changing announcement.
In fact, tomorrow September 8, there will be a live webcast that starts 4 PM UTC which will live stream straight on komodoplatform.com. The team will unveil the news to the general public and additionally communicate the update Agama (Multicoin) Wallet will receive.
Indeed the future looks bright for Komodo Platform. Remain up to date and sign up to Twitter ((link: https://twitter.com/komodoplatform)), the newsletter and join Slack ((link: slackinvite.supernet.org)) to interact with the team.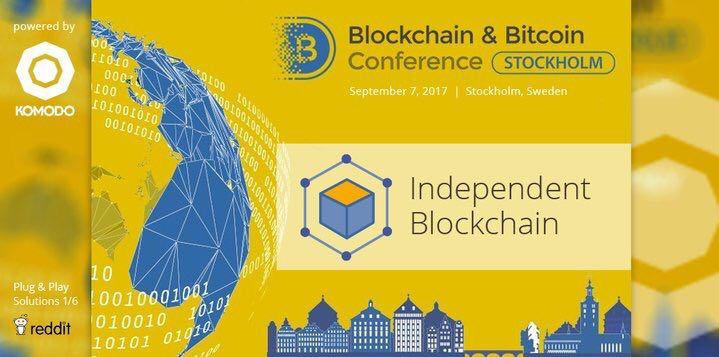 Ressources :
Support : https://support.supernet.org/support/home
How to Swap Komodo to Litecoin in BarterDEX :

BarterDex website :
http://barterdex.supernet.org/
Komodo website :
https://komodoplatform.com/
---
---
Written by CWF
Our signal group : https://t.me/cwfpromo . Two experienced TA provide you signals for short term, mid term and long term. All our long term coins are worth holding and so undervalued. We provided you a good entry (32k and below) for Komodo wich should encourage you to hold this gem for at least a few months.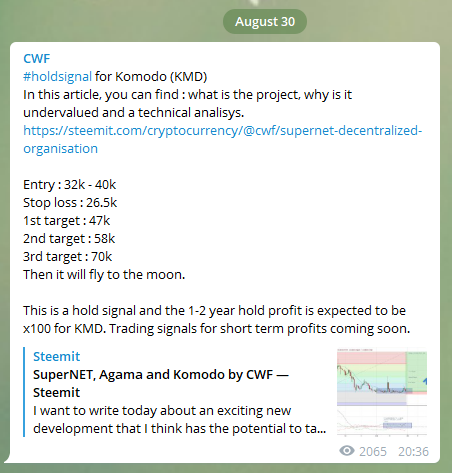 Our chatbox : https://t.me/CryptoWhalesFamily . Here you can discuss about crypto. Please follow the rules in the pinned message to keep this place nice and constructive.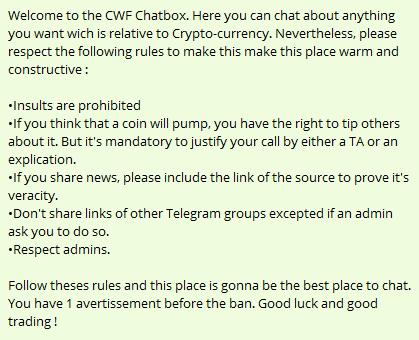 Our twitter : https://twitter.com/cwfpromo . /coming soon/ We are gonna post all the key news to keep on track of everything important hapening in this wide crypto world. So follow us and turn on notifications !![]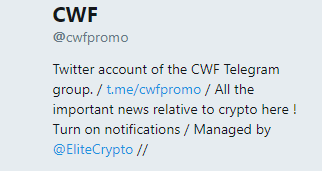 Good luck and good trading !