8,24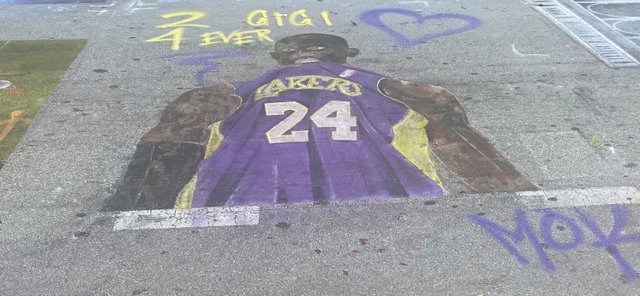 There was a street painting last week end in my home town Lake Worth.
Looking at all drawing I saw Kobe was among the guests on the street.
It is a yearly event and the next rain everything is gone.
The artists are creative to make it so big and so alive.
Here is another one.

As you can see this tragedy touches many far away from California.
I imagine how difficult it is for close ones and fans.
Slowly we will embrace it and never get accustomed to a loss.