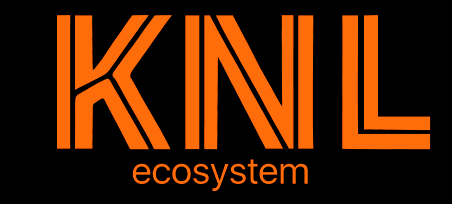 THE CHALLENGES
Despite the huge market capitalization of Agricultural products, real estate and property are management , these sectors of economy are still having a lot of challenges when it has to do with advancing and expanding their businesses. It's been a difficult task getting loan for these businesses. The bank loan facility does not qualify them since they do not have the required asset for collateral. Acquiring machineries and other necessary tools needed for real estate and property construction has also been a difficult task
Apart from the difficulty in obtaining capital as loan from the bank to fund their business, farmers also suffer the challenges of poor storage facilities; they do not have where to adequately and safely store their products for future sales. Also, marketing their crops has been another issue; the right market to sell these crops is not readily available. This challenges have resulted in farmers immediately selling off their harvested crops at a low price to receive money just so that those products won't spoil and to raise money to continue the business.
Also, Real estate developers usually find it difficult to complete their construction due to lack of funds and machineries.
However, these are just some of the challenges that have affected farmers and their crops. Real estate developers, traders and other related businesses. Hence the need for a platform where these and other challenges can be taken care of and solutions provided to them with ease which therefore led to the creation of KNL tokenized platform.
WHAT IS KNL ABOUT?
KNL has been created as a digital tokenized platform where most of the pressing challenges of farmers, real estate developers and property managers will be adequately solved. Building on the blockchain technology, KNL is set to leverage on the innovative features of this technology to transform this sector of the economy by allowing farmers to use their grains as collateral and collect loan to expand the farm business. Also allowing real estate developers and property managers to gain access to loan facilities using KNL Decentralized platform. With KNL , the loan processes will be very fast since it's not done manually .
DISTINCTIVE ADVANTAGES OF KNL TO USERS
All users of KNL will in one way other benefit from the platform.
FOR FARMER:
On KNL platform farmers will benefit from using their grains stock as collateral instead of selling them at low cost. They will get loan to purchase the necessary tool that will help expand their business without delay. KNL is providing storage facilities to farmers to enable preserve their grains. Also KNL is implementing grain reserve to be accepted as means of attracting investments from other agricultural producers.
FOR REAL ESTATE DEVELOPERS:
KNL is providing loan to help real estate developers to acquire the necessary tools for their business. They will be able to complete every construction with the provision of loan from KNL .with KNL they do not need to go through the stress of trying get a loan from banks with high demands of collateral and high interest rate.
Also, with KNL real estate developers can attract investments from the construction of the project with a better condition for paying back the loan.
Apart from Farmers, real estate and property managers, there are other businesses that will be listed on KNL platform for interested investors.
KNL ECOSYSTEM AND TOKEN USAGE
KNL is a token that is built to be the main token of the KNL ecosystem. To be able to get a project on the KNL platform such users need the token. Interestingly, KNL will own an exchange and KNL token will be used as the account currency unit in paying for transactions and other activities on the platform.
Everyone who holds KNL token will be able to offer loan to farmers, real estate developers and property managers who desire some loan for capital.
Users will also be able to offer loan in fiat currencies and other cryptocurrencies aside from KNL token.
Also, Users of KNL platform will be able to trade KNL token and other crypto and make profits on KNL exchange.
However, being able to digitized and tokenized agriculture and farm products is one unique idea that will not only add value to the lives of farmers , but will draw more individuals and organization to the adoption of blockchain technology and the use of cryptocurrency.
To get more information on KNL and its benefits please use the links below:
Whitepaper: https://knl.asia/doc/whitepaper_en.pdf
Website: https://knl.asia/
Telegram: https://t.me/KNLservise
Authour's Btt url : https://bitcointalk.org/index.php?action=profile;u=2281902;sa=summary
Name : funex
images are from knl website