Basic Knitting Patterns #5: How to knit the STOCKINETTE / STOCKING STITCH – DIY Tutorial – Beginner Friendly!
Hi Steemians,
Today, I will explain you again a super simple basic pattern for learning the most beautiful hobby in the world: knitting.
The STOCKINETTE or STOCKING STITCH is the most widely used knitting pattern. All you have to know is how to knit and purl.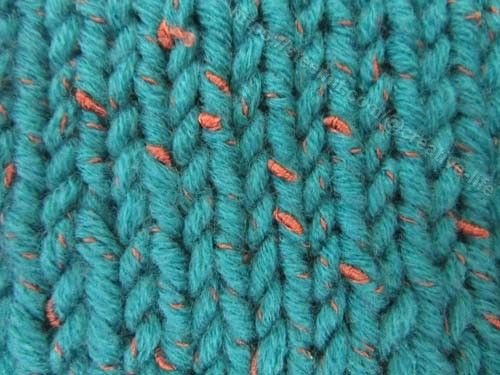 Cast on as many stitches as needed. It does not matter whether the number of stitches is even or odd.
1st row: all stitches in knit.
Turn work around.
2nd row: all stitches in purl.
Repeat both rows.
How simple is that! With this pattern, you can practice knit and purl stitches very well. After practising the knit stitch with the Garter Stitch, you can now practice the purl stitch with the stockinette pattern.
So, now you are already able to knit great sweaters or plain summer T-Shirts. By using color gradient yarns as a beginner you can easily knit stunning pieces that look professional with the stockinette stitch!
If you use this basic pattern, you should keep in mind that the edges roll. How to prevent this, I will explain to you in the next days in a separate article.
You can rotate the stockinette pattern however you want. Both the knit and purl sides are decorative. The purl side appears as follows: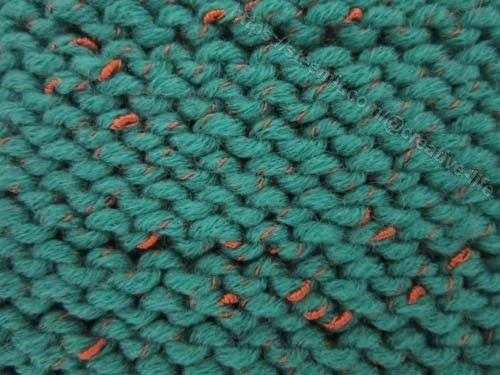 If you like this article, support me with an upvote, Resteem and follow me for more articles about crafts, DIY and creative hobbies.
Photos, charts and text are 100% created by myself and may not be reused. Please respect the copyright, thank you.